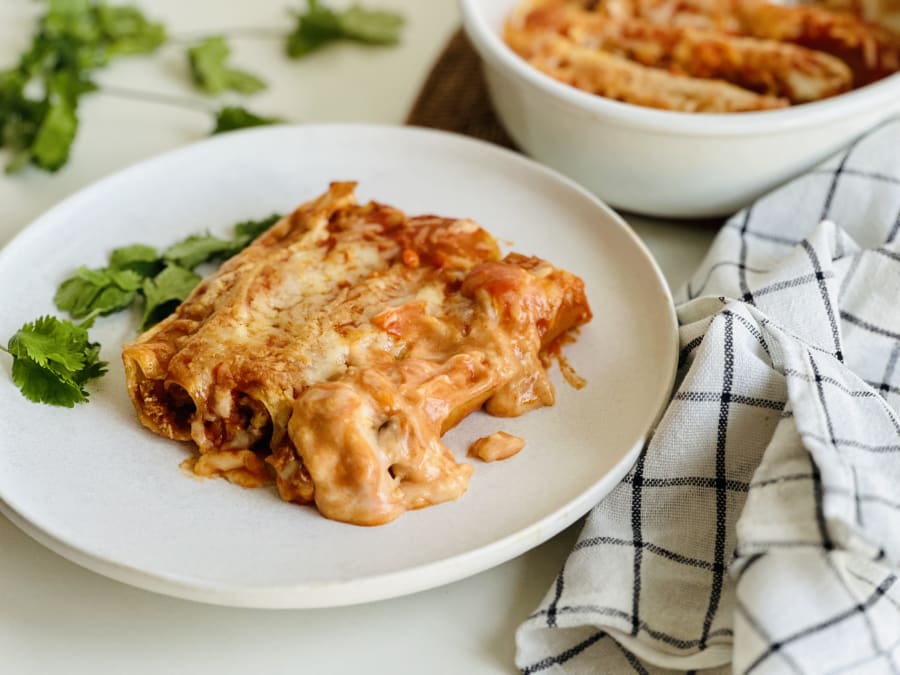 Tofu and Vegetable Filled Cannellonis
"When you take that first bite of these cannelloni, you'll never believe that they're filled with tofu because they don't taste like it! They only taste like juicy vegetables that are full of flavor. This stupendous recipe is for the type of person that is starting to eat tofu, a plant protein that is ideal to cook with pasta."
ingredients
9
Difficulty
Easy
Time
45'
Fresh ingredients

onion

carrot

grated cheese

tofu
Pantry ingredients

cannelloni

tomato sauce

bechamel sauce

salt

olive oil
Instructions
1
Remove the tofu from its container and place on top of a paper towel to remove the excess liquid. Cut into pieces and place in your food processor (or use a knife if you don't have one) and shred with a few presses of the button.
2
Finely dice the carrots, mushrooms, and onion.
3
Add oil to a pan. Once it's hot, cook the diced onion for 3 minutes. Add the carrot and cook for approximately 5 more minutes on low heat.
4
After this time, add the mushrooms and cook for 3 minutes.
5
Next, add the shredded tofu, a bit of salt, and cook for one minute.
6
Add the tomato sauce and cook on low heat for a few minutes more.
7
Fill each cannelloni with the contents of the pan.
8
Spread some bechamel sauce mixed with a tablespoon or two of tomato sauce on the base of an oven-safe dish. Place the cannelloni, one by one, on top of the sauce. Finish by adding a bit more bechamel on top of those same cannelloni and sprinkle some grated cheese on top.
9
Bake for 30 minutes and serve immediately.