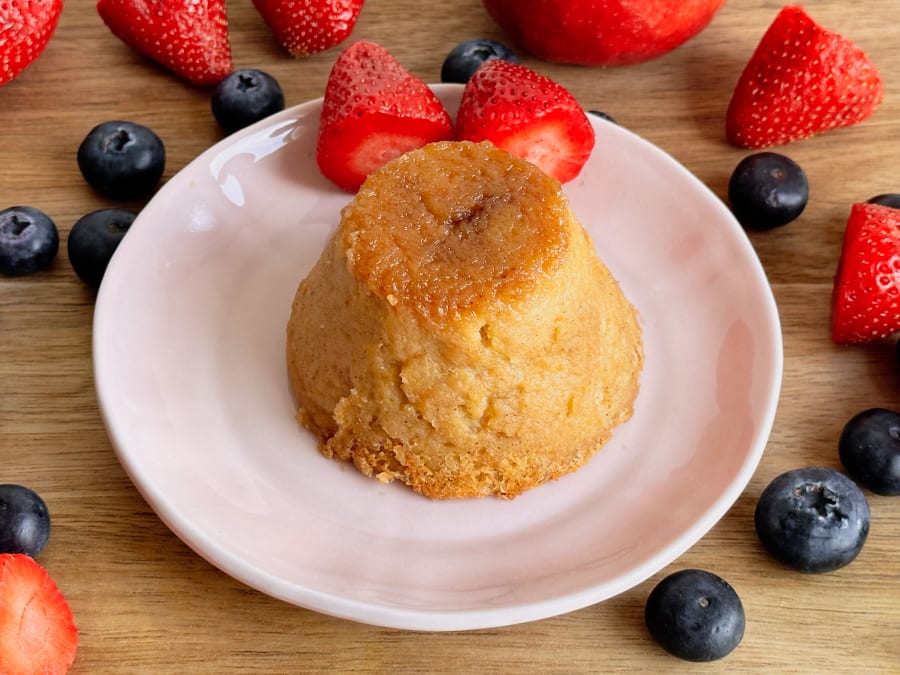 Air Fryer Bread Flan
"You have to take advantage of this dish! If you have leftover bread, you can make this ideal dessert. Use the old bread to make an original flan in the air fryer."
ingredients
5
Difficulty
Easy
Time
0'
Fresh ingredients

milk

egg
Pantry ingredients

cinnamon

brown sugar

bread
Instructions
1
Add the milk to a pan and heat it up. Add the sugar and stir until the sugar has dissolved. Once this occurs, remove the pan from the stove.
2
Meanwhile, dice the bread and place in a deep bowl. Pour the milk with the dissolved sugar and press down on the bread and let it hydrate.
3
Beat the eggs with the cinnamon. If you'd like to add more flavor to the flan, we advise you to zest an orange and add to the eggs with the cinnamon. Beat energetically.
4
Add the beaten eggs to the drenched bread and mix. Use a spatula and press down on the bread so it becomes as thin as possible.
5
Add some caramel to the flan molds. Fill with the bread. Place in the air fryer and bake for 16 minutes at 300°F. After this time, let them cool and place in the fridge.
Tips & Tricks
We used Medium sized eggs.
Once it's time to demold them, if you see that some parts are stuck, use the point of a knife to remove them. You'll see that they'll come out easily. If you used a silicone mold, then this won't happen to you.