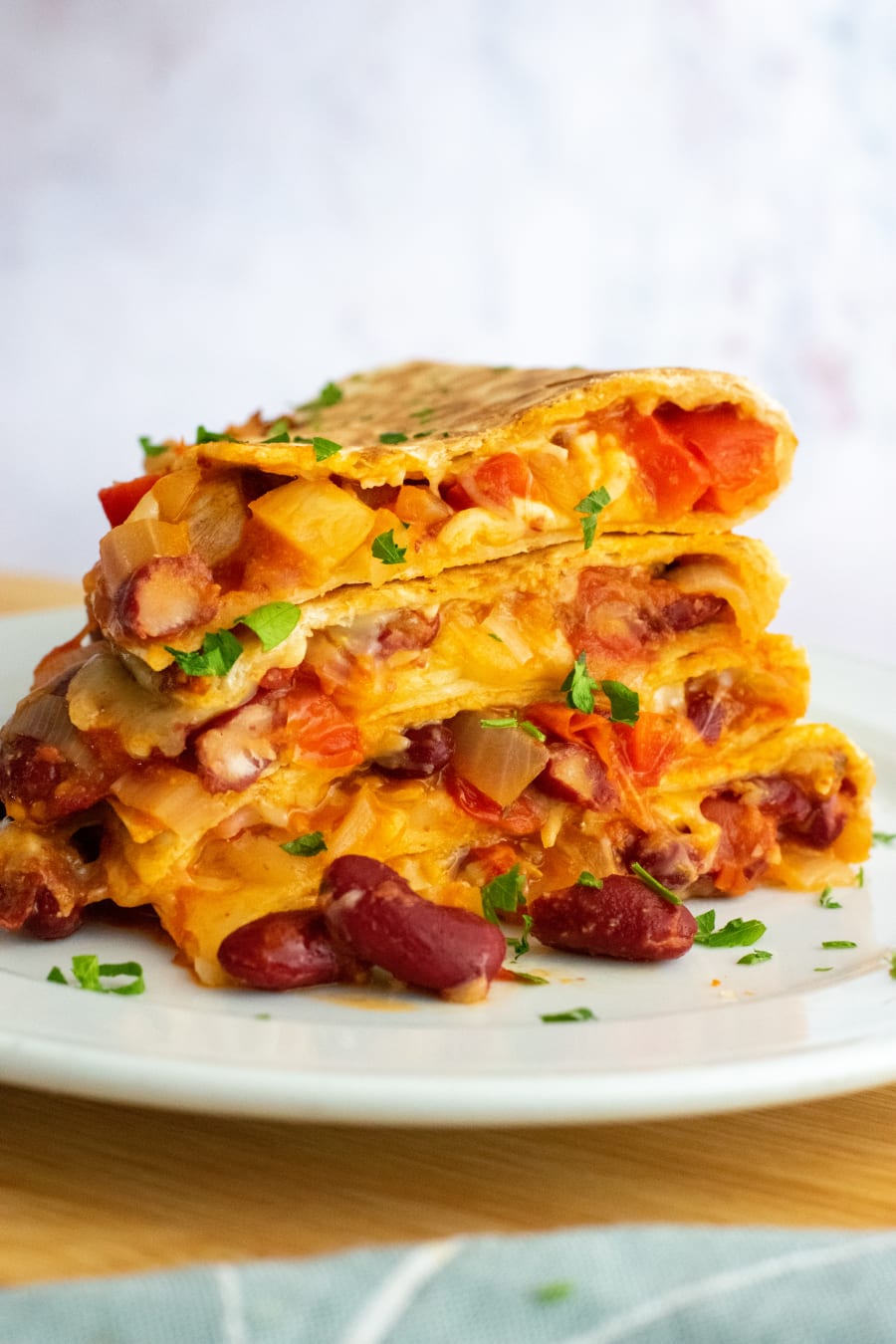 Bell Pepper Quesadillas with Pinto Beans
"If you're looking for a delicious meal and love Mexican food, don't miss out on this recipe."
ingredients
12
Difficulty
Medium
Time
25'
Fresh ingredients

red bell pepper

onion

cherry tomato

grated cheese
Pantry ingredients

olive oil

garlic powder

black pepper

salt

oregano

cumin powder

flour tortilla

pinto bean
Instructions
1
Dice the bell pepper and onion and quarter the cherry tomatoes.
2
Cook the vegetables in a pan with some hot olive oil for 10 minutes.
3
Add the pinto beans, garlic powder, pepper, salt, oregano, ground cumin, and cook for 5 more minutes. Remove from the heat.
4
Put another pan on the stove (without oil) and once it's hot add the flour tortillas.
5
Add some cheese to one half and a few tablespoons of the filling on top. Add more cheese. Fold the tortilla in half. Gently press to sear it and then flip it over so that it toasts and cooks on the other side for a few seconds.
6
Do this with all the tortillas.
Tips & Tricks
If you like spice, once you add the beans to the pan, you can add a bit of your favorite hot sauce or spice.
You can add a teaspoon of tomato paste to enhance the flavor.
You can substitute the beans for other options such as lentils or garbanzos.