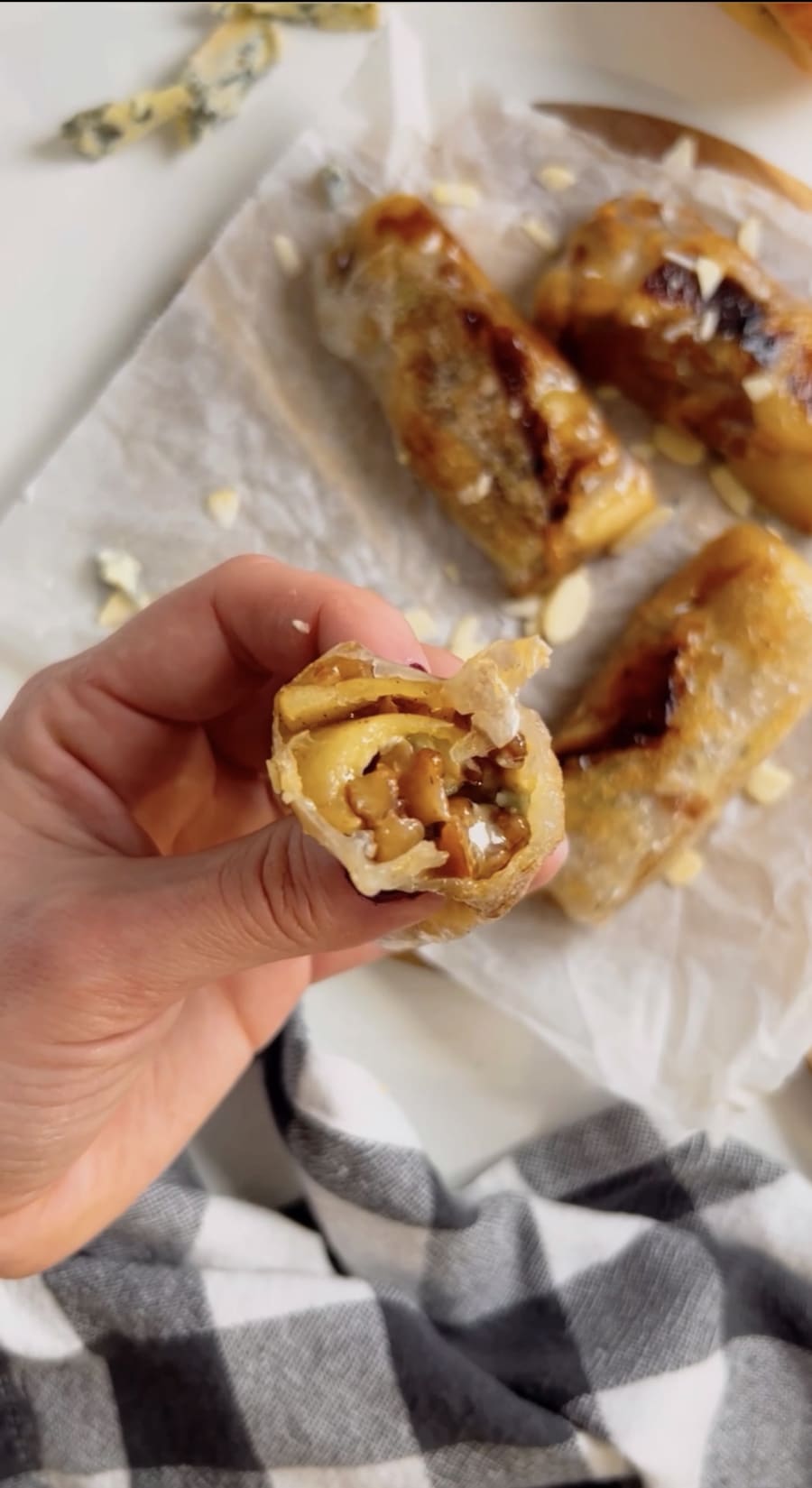 Crispy Rolls with Apple and Blue Cheese
"Are you craving something sweet, but something you can enjoy quickly and uncomplicatedly? These crispy apple rolls are going to amaze you, they're so tasty and don't require a lot of ingredients."
ingredients
6
Difficulty
Easy
Time
15'
Fresh ingredients

butter

apple

blue cheese
Pantry ingredients

honey
rice paper

walnut
Instructions
1
Thinly slice the apple. Cook in a pan with the butter, honey, and chopped walnuts for 7-8 minutes until the apple becomes tender.
2
Dampen the rice sheets and fill with the caramelized apple and blue cheese once it becomes malleable. Fold until it is tightly closed.
3
Place them into the pan and cook on both sides for several minutes until crispy.
Tips & Tricks
It's important to not leave the rice sheets in the water for too much time, just a few seconds will be enough to make them tender and easy to fold.
Instead of using blue cheese you can use goat cheese.