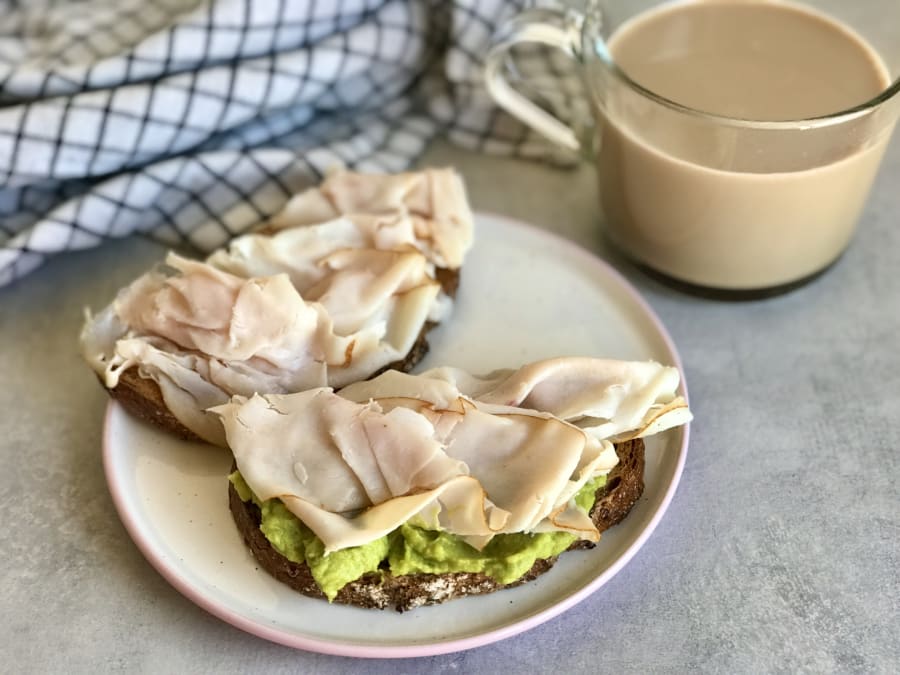 Light Turkey and Avocado Breakfast Toast
"Start your day off full of energy with a good breakfast. Try out this simple, yet delicious, and quick breakfast that we've prepared for you. It won't take you longer than 10 minutes to prepare!"
ingredients
5
Difficulty
Easy
Time
10'
Fresh ingredients

turkey ham

avocado
Pantry ingredients

whole wheat bread

milk

coffee
Instructions
1
Toast the bread in the toaster.
2
Cut the avocado into cubes, mash with a fork, and then spread on each slice of toast. You can also cut into cubes or slices and not mash.
3
Place the turkey on top of the avocado.
4
Prepare the coffee and serve in two mugs, each with half of the amount of milk indicated.