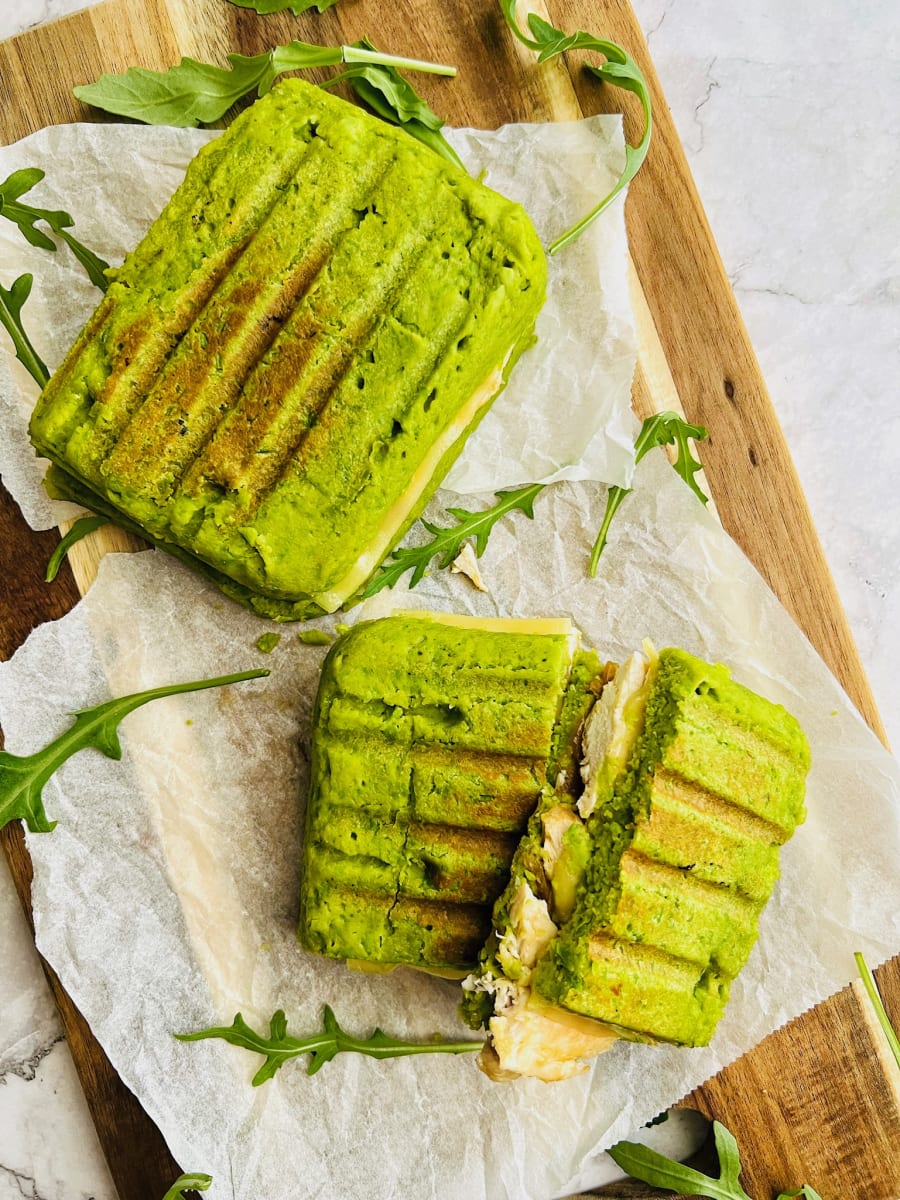 Protein-Rich Pea Bread
"This sandwich is perfect when you are looking for a nutritious and simple meal that above all else is satisfying."
ingredients
10
Difficulty
Easy
Time
20'
Fresh ingredients

egg

milk

gouda cheese

chicken breast

onion

pea
Pantry ingredients

olive oil

oat flour

salt

yeast
Instructions
1
Steam the peas, you can do this in the microwave for approximately 5-8 minutes. Let it cool down a bit.
2
Add the eggs, milk, oil, flour, yeast, and salt in your blender. Add the cooked peas and blend for a few minutes.
3
Add the mixture to a mold of about 4.5-6 inches and cook in the microwave for about 5 minutes at 400W. Let it cool and then cut the bread in half to obtain two sandwiches. Next, cut them in half to get two slices.
4
Cut the chicken breast into two filets and cook in the pan with a bit of oil and salt.
5
Use the same pan to cook the finely sliced onions on low heat until they caramelize.
6
Fill the slices of bread with the chicken, cheese, and caramelized onion.
7
Place the sandwiches on a grill or pan so the cheese melts. Enjoy immediately.
Tips & Tricks
We recommend steaming to maintain the properties of the peas.
You can fill it with other proteins like hard-boiled egg, fish, or tofu.
Make sure that your oat flour is gluten-free.