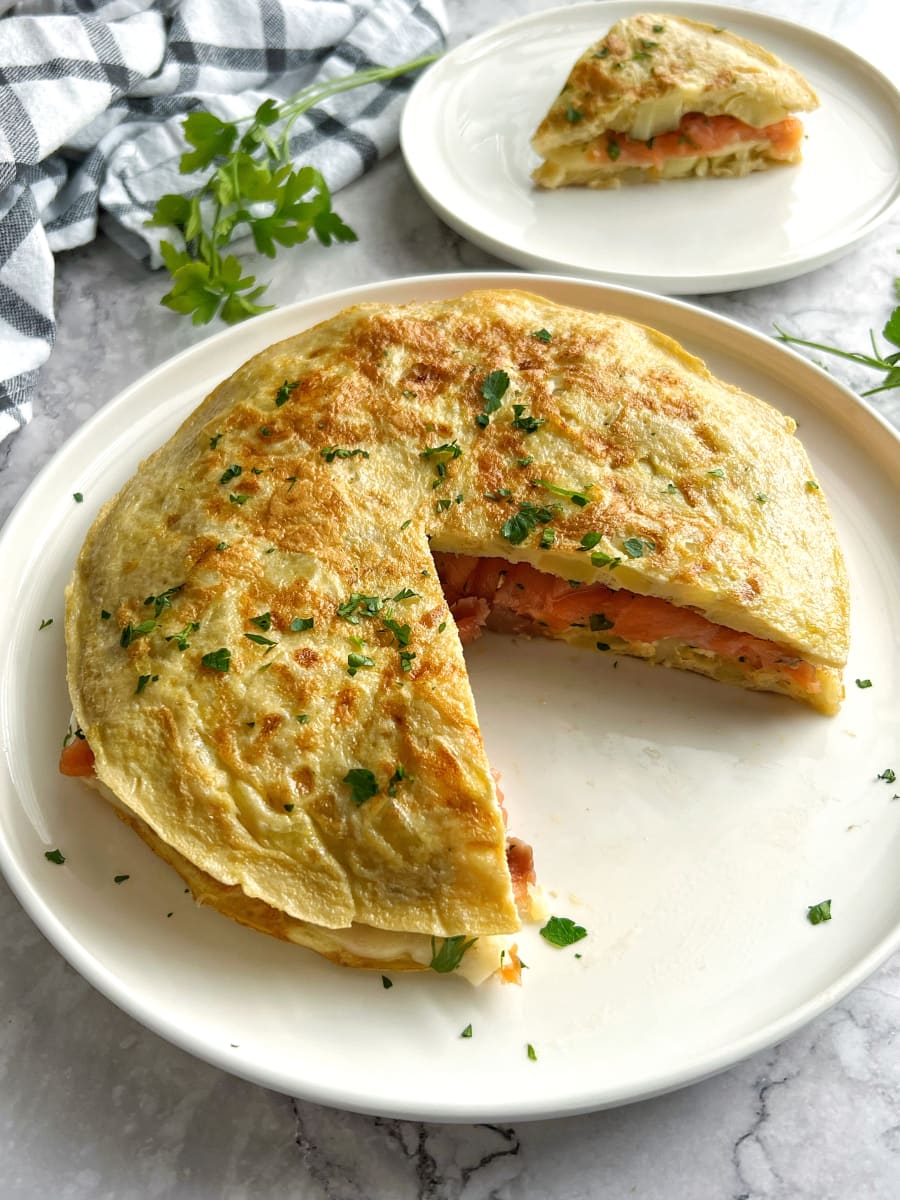 Spanish Omelet filled with Smoked Salmon and Cheese
"This Spanish omelet that is filled with salmon and cheese will be the star dish at any gathering with friends or any mid-week dinner. The best part is that you'll save oil using cooked potatoes."
ingredients
7
Difficulty
Medium
Time
40'
Fresh ingredients

egg

potato

sliced cheese

smoked salmon

parsley
Pantry ingredients

salt

olive oil
Instructions
1
Put water to boil in a pot and add the potatoes with their peels. Cook for approximately 20-25 minutes. Once cooked, remove from the pot and place in cold water so the peels come off easier and it stops the potatoes from cooking more.
2
Dice the potatoes into small cubes and add salt to taste. Set aside.
3
Beat the eggs with salt (we used large eggs). Add the potatoes and mix well.
4
Grease a pan and heat it on medium heat. Add half of the egg and make an omelet. Cook on both sides. Repeat this step for the other one.
5
Place the cheese and smoked salmon on top of one of the omelets. To add some color you can add some chopped parsley.
6
Place the other omelet on top and the only thing left is for you to enjoy!
Tips & Tricks
In order to know if the potatoes are cooked all the way through, prick the center with a toothpick or fork. If it goes in smoothly, then it's ready.
It's important to use a non-stick pan so the omelet doesn't stick.
Dampen the plate with a bit of water so that the omelet is easy to turn over.