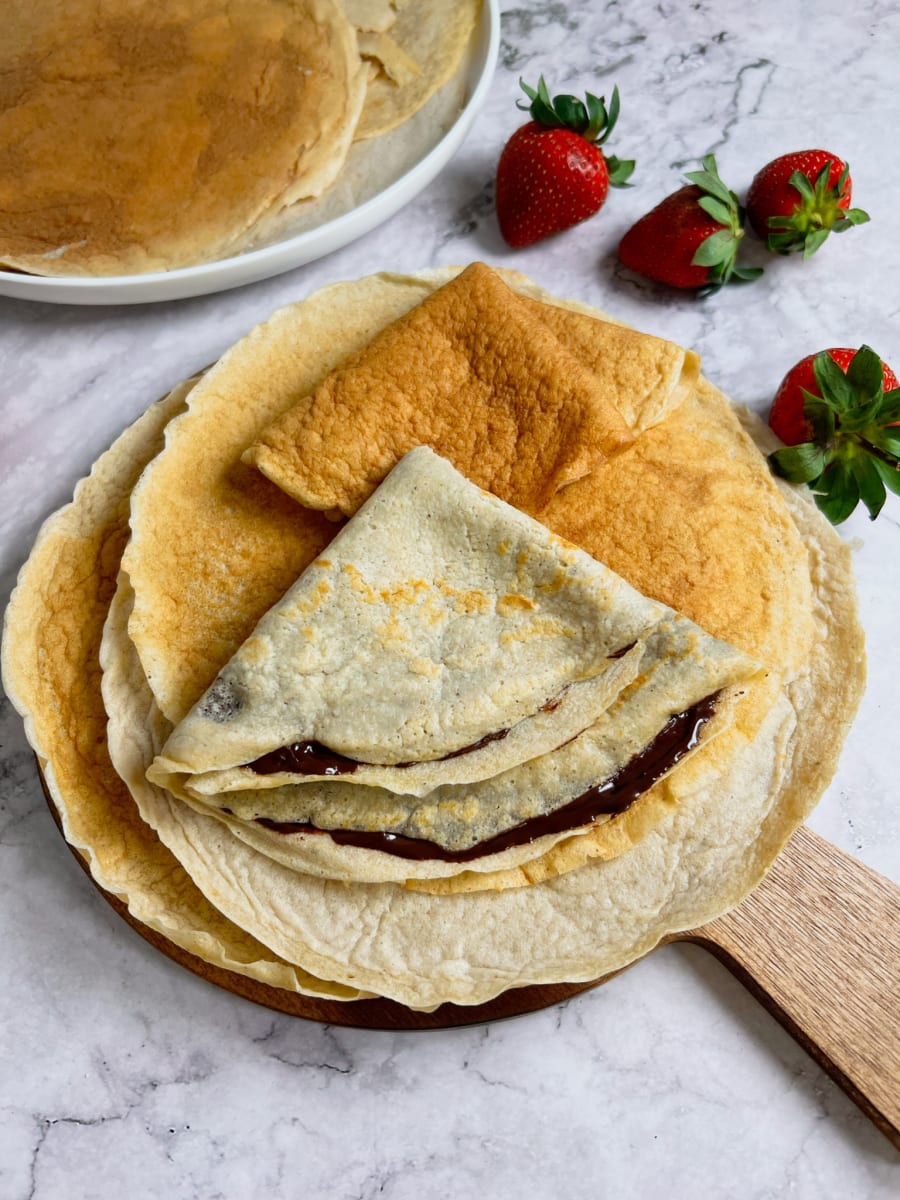 Three-Ingredient Sweet Crepes
"These crepes are amazing as a healthy snack or breakfast. Especially if you fill them with chocolate! Would you like to make them? The recipe is down below!"
ingredients
3
Difficulty
Easy
Time
20'
Fresh ingredients

milk

banana
Pantry ingredients

oat flour
Instructions
1
Mash all the ingredients until you reach a fluid batter.
2
Divide a bit of the batter to a lightly greased pan and tilt the pan so that the batter extends throughout. Carefully flip the crepe and cook for a few more seconds on the other side.
3
Enjoy with your favorite filling.
Tips & Tricks
If you would like to make this dish vegan, you can substitute the milk for soy milk or oat milk.
If you have leftover crepes you can save them in the fridge in a tupperware. They should last about 3 days.