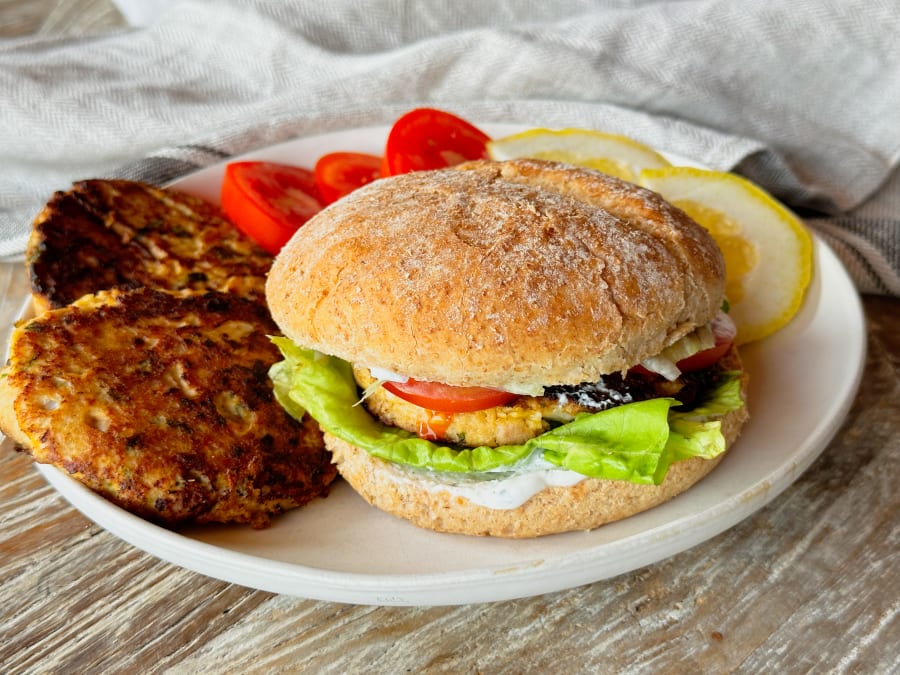 Tuna Hamburgers
"Hamburgers don't always have to be made out of meat, you can also make them out of fish. If you're looking for new ways to eat this protein, then this fun and delicious recipe is for you!"
ingredients
10
Difficulty
Easy
Time
30'
Fresh ingredients

onion

egg

parsley

tomato

lettuce
Pantry ingredients

salt

black pepper

mustard

bread

canned tuna
Instructions
1
Finely dice the onion and parsley. Add them to a deep bowl.
2
Add the drained tuna from its can, the egg, a pinch of salt and pepper, and some mustard. Mix everything and let it stand in the fridge for around 15 minutes.
3
Grab a bit of the mixture and give it a hamburger patty shape.
4
Add oil to a pan and once it's hot add the patties. Cook on medium heat for 3-4 minutes on each side, until you see they are well cooked.
5
Put the burger together. Open the buns. If you'd like, spread some type of salsa on each bun. We used tzatziki. Place some lettuce, the patty, a few slices of tomato, and more lettuce onto one bun. Close the bun and presto!
Tips & Tricks
If you are using a large onion, a quarter should be sufficient.