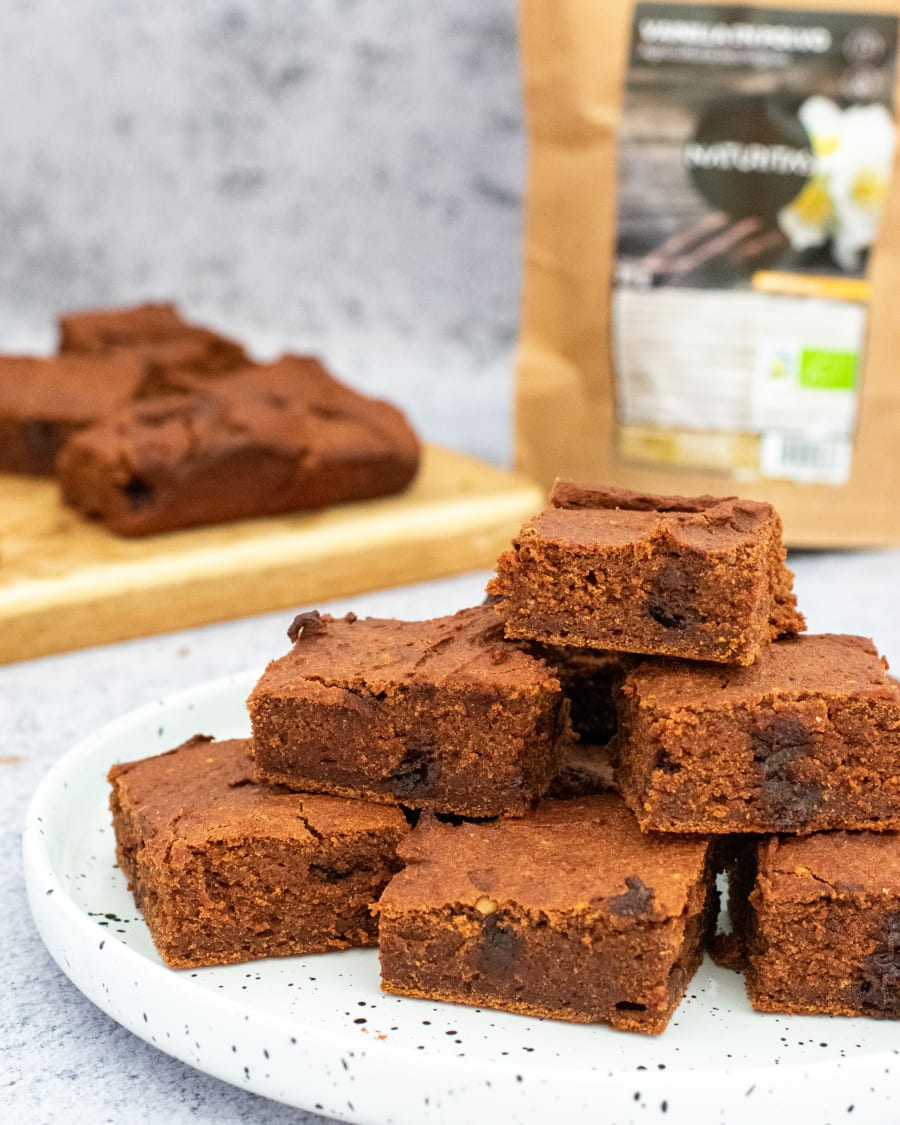 Vegan Garbanzo Brownie
"If you're looking for a healthy alternative to sweets or you're looking for an energetic, protein-rich, and nutritious post-workout snack, then these brownies are for you!"
ingredients
8
Difficulty
Easy
Time
35'
Fresh ingredients
Pantry ingredients

cocoa

date

walnut

plant-based milk

dark chocolate

canned chickpea

oat flour

coconut oil
Instructions
1
Preheat the oven to 400°F.
2
Chop the dark chocolate.
3
Blend in a food processor, the garbanzos with the flour, cocoa, coconut oil, dates, walnuts, and plant-based milk until everything is well combined.
4
Mix the chopped chocolate into the batter and pour into a parchment paper lined baking dish. Cover the base and bake for 30 minutes or until a fork comes out clean when you prick the center.
Tips & Tricks
This recipe makes 9 portions.
You can substitute the garbanzos for 4/5 cup garbanzo flour.
You can use rolled oats instead of flour and pulverize them before.
Use medjool dates as they are meatier and sweeter.
If you would like to add a crunchy touch, don't crush the walnuts.
You can accompany with some ice cream, yogurt, or jam.