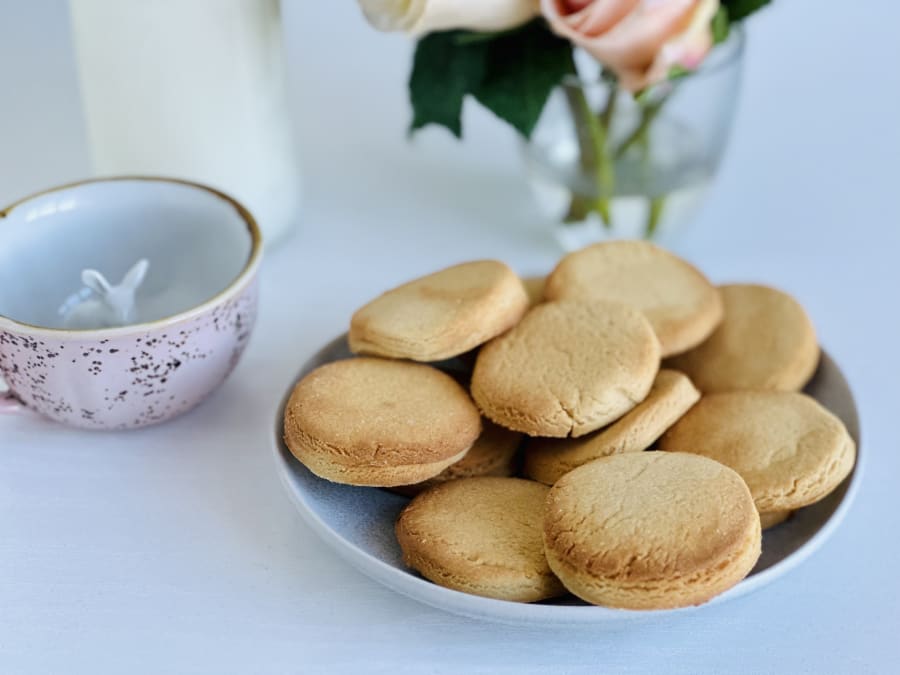 Air Fryer Butter Cookies
"We're sure that you'll enjoy your coffee even more if you accompany it with some butter cookies as good as these that are prepared in the air fryer. Take note of this recipe and don't lose it!"
ingredients
6
Difficulty
Easy
Time
30'
Fresh ingredients

butter

egg
Pantry ingredients

wheat flour

brown sugar

vanilla essence

milk
Instructions
1
Add the sugar, egg, milk, and vanilla extract or essence to a bowl and beat for several minutes by hand or using a hand blender until you have a homogenous liquid.
2
Pour in the melted butter and use a hand mixer to mix.
3
Slowly add in the flour until there isn't any left and until you have a consistent dough.
4
Place in the fridge for around 20-30 minutes.
5
Remove the dough and spread it out using a rolling pin. Cut the dough into cookie shapes.
6
Place the cookies into your air fryer basket that is lined with parchment paper. Bake at 350°F for 7-8 minutes. Remove the cookies and let them cool on a rack and they will harden as they cool down.
Tips & Tricks
With the quantities given, we made around 25 small cookies.