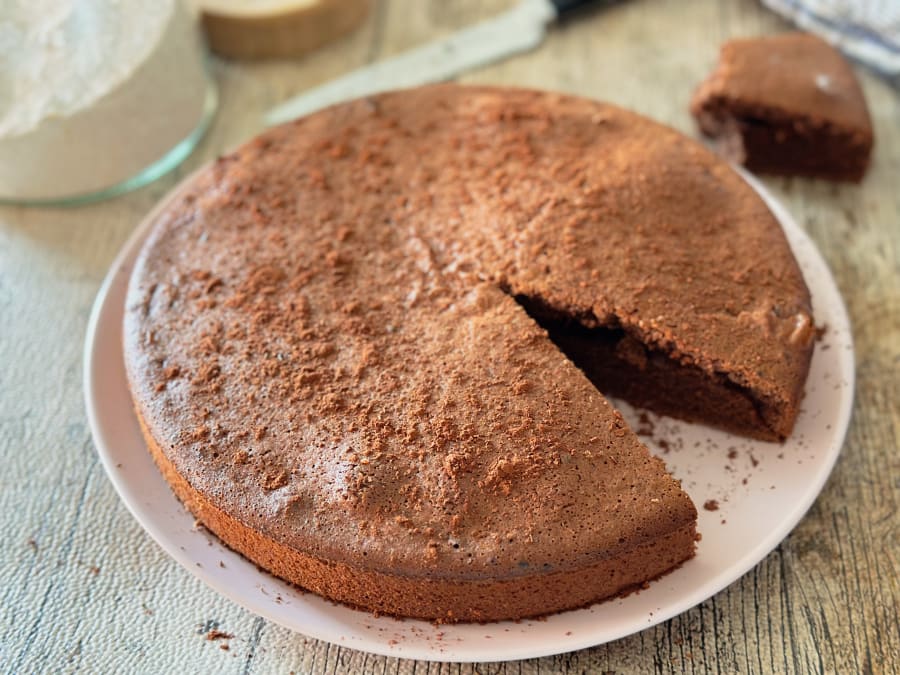 Cocoa Sponge Cake
"If you're the type that likes to have a little sponge cake ready-to-eat for breakfast and/or snack, and above all else, a chocolate one, you're going to love this easy and simple cocoa sponge cake. It's fantastic!"
ingredients
7
Difficulty
Easy
Time
50'
Fresh ingredients

egg

butter

milk
Pantry ingredients

cocoa

sugar

wheat flour

yeast
Instructions
1
Add the sugar and eggs to your blender cup and blend for several minutes until you reach a milky mixture.
2
Add in the flour, yeast, and cocoa and mix with your blender or using a spatula until there isn't a single lump left.
3
Heat up a pot with the milk and butter. Once the butter has melted, turn off the stove.
4
Add the liquid mixture with the previous one. Mix well, taking care to leave it bump-free.
5
Grease an oven-safe dish and add the previous mixture into it.
6
Bake for approximately 40 minutes at 350°F. Bake until a toothpick or knife comes out clean when you prick the center.
7
Remove from the oven and let it cool down before demolding.
Tips & Tricks
You can decorate the sponge cake with a bit of powdered cocoa on top. It will look like the picture we used for this recipe.