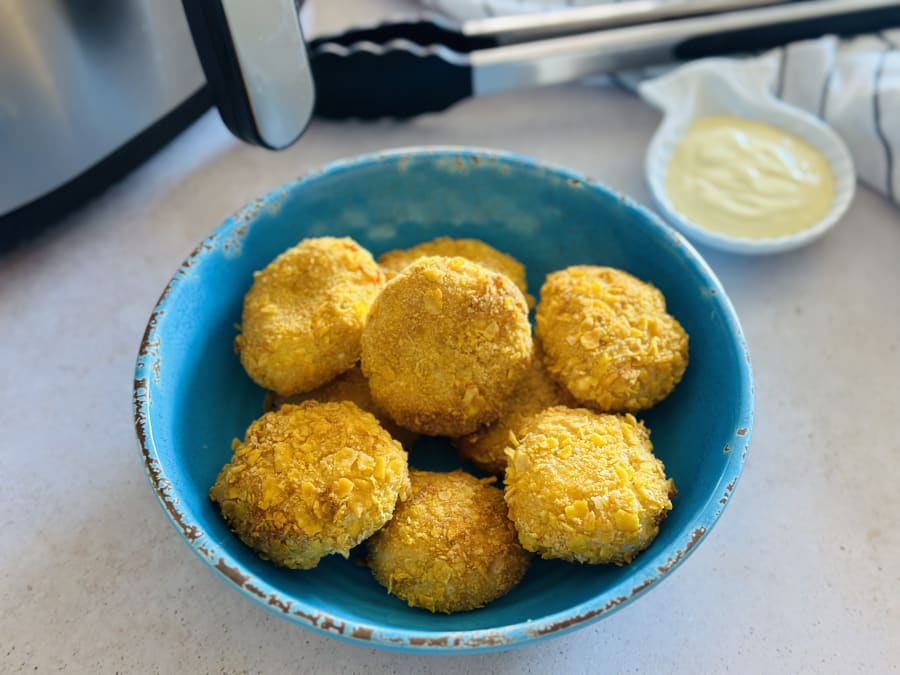 Air Fryer Cod Nuggets
"Are you in the mood to enjoy fish in a fun way? These cod nuggets are tender and delicious. Even the little ones at home will devour them."
ingredients
8
Difficulty
Easy
Time
30'
Fresh ingredients

egg

cod

cream cheese
Pantry ingredients

milk

salt

onion powder

white sandwich bread

breadcrumbs
Instructions
1
Add the cod and spices to a food processor. Blend until the fish shreds a bit.
2
Add the cream cheese, milk, and diced sandwich bread. Blend again.
3
Add the contents of the blender into a bowl. Add the bread crumbs and mix together.
4
Grab some of the nugget batter and give them the shape of a nugget.
5
Dip in a beaten egg and then the bread crumbs. Place in your air fryer basket and cook at 350°F for 11 minutes.
Tips & Tricks
If you pick up the nuggets and the consistency feels off, you can add a bit more bread crumbs.