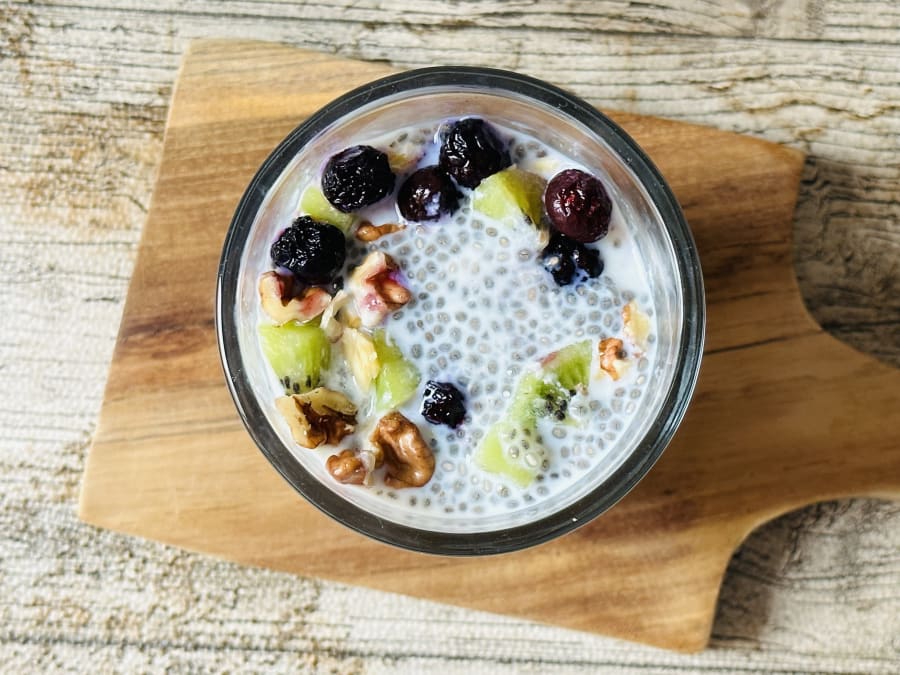 Chia Pudding with Kiwi and Walnuts
"Enjoy a delicious and healthy breakfast that will only take you 5 minutes to prepare. It's perfect to make the night before that you want to eat it. A luxurious meal everyone can enjoy."
ingredients
6
Difficulty
Easy
Time
10'
Fresh ingredients

kiwi

blueberry
Pantry ingredients

chia seed

plant-based milk

walnut

agave syrup
Instructions
1
Add the milk, chia seeds, and syrup to a bowl. Mix well and place in the fridge all night.
2
The next day, peel and cut the kiwi into pieces.
3
Remove the chia pudding from the fridge. Divide into two bowls and place the kiwi on top. Add the chopped walnuts and a handful of blueberries on top as well.
Tips & Tricks
You can add extra fruit like banana, strawberries, or even dehydrated coconut.