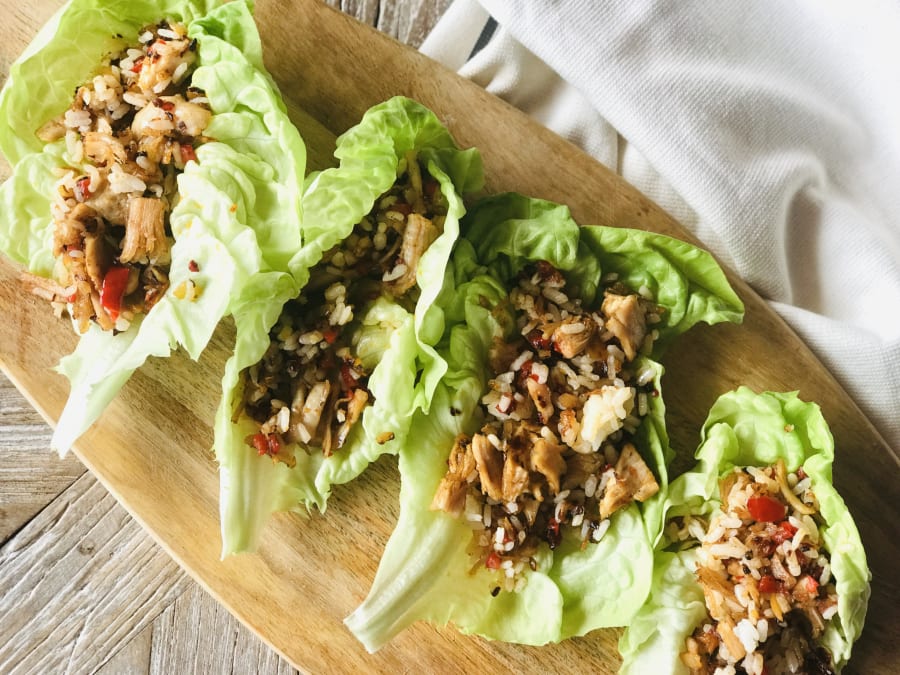 Chicken and Rice Filled Lettuce Wraps
"Are you in the mood to make something original? With a little bit of rice, chicken, and lettuce you can make some stupendous wraps that can be enjoyed as an appetizer or a meal any day of the week."
ingredients
7
Difficulty
Easy
Time
20'
Fresh ingredients
chicken breast
lettuce
red bell pepper
onion
Pantry ingredients
rice
soy sauce
olive oil
Instructions
1
Finely dice the onion and red bell pepper.
2
Add a bit of olive oil to a pan and cook the diced chicken. Once it's cooked, remove from the pan and set aside.
3
Use the same pan to cook the onion and bell pepper you diced. Once tender add the chicken back along with the soy sauce and mix.
4
Remove the pan from the stove and add the cooked rice. Mix.
5
Wash four big lettuce leaves. Fill each with the contents of the pan. Your wraps are ready!
Tips & Tricks
We used pre-cooked rice in this recipe.