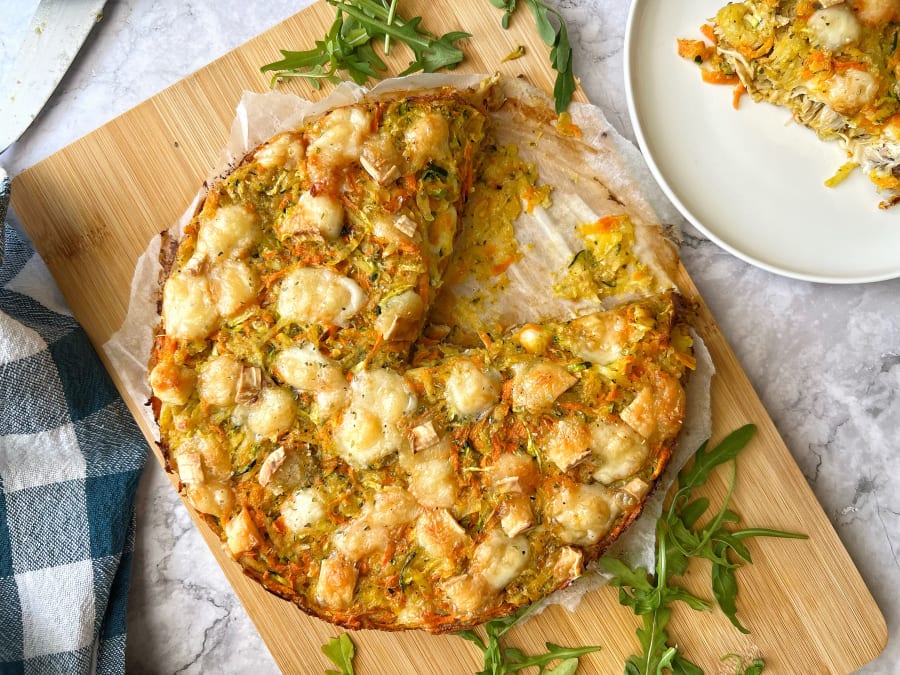 Chicken and Vegetable Casserole
"Grab the vegetables you have in your fridge and turn them into a delicious casserole. It's ideal for a light, healthy, and uncomplicated meal."
ingredients
9
Difficulty
Easy
Time
65'
Fresh ingredients

zucchini

carrot

potato

egg

chicken

sliced cheese

grated cheese
Pantry ingredients

oat flour

salt
Instructions
1
Start by boiling the chicken in water with salt for 18 minutes in an instant pot or pressure cooker. If you don't have one, boil it in a normal pot for approximately 30 minutes, until the meat is white all the way through. Let it cool.
2
While the chicken is cooking, grate the vegetables. Add the beaten egg, salt, flour, and mix well.
4
Divide half of the vegetables into the bottom of a greased and lined mold. Fill with the shredded chicken, then sprinkle the cheese on top and cover with the rest of the veggies. Sprinkle more cheese on top.
5
Bake the casserole in the oven at 375°F and for approximately 40 minutes.
Tips & Tricks
In order to save time you can cook the chicken ahead of time.
Use whichever vegetables you have on hand and combine them whichever way so you can vary the options. You can use broccoli, pumpkin, and sweet potato.
You can use flour instead of oat flour.|Add the spices you love the most to the dish.