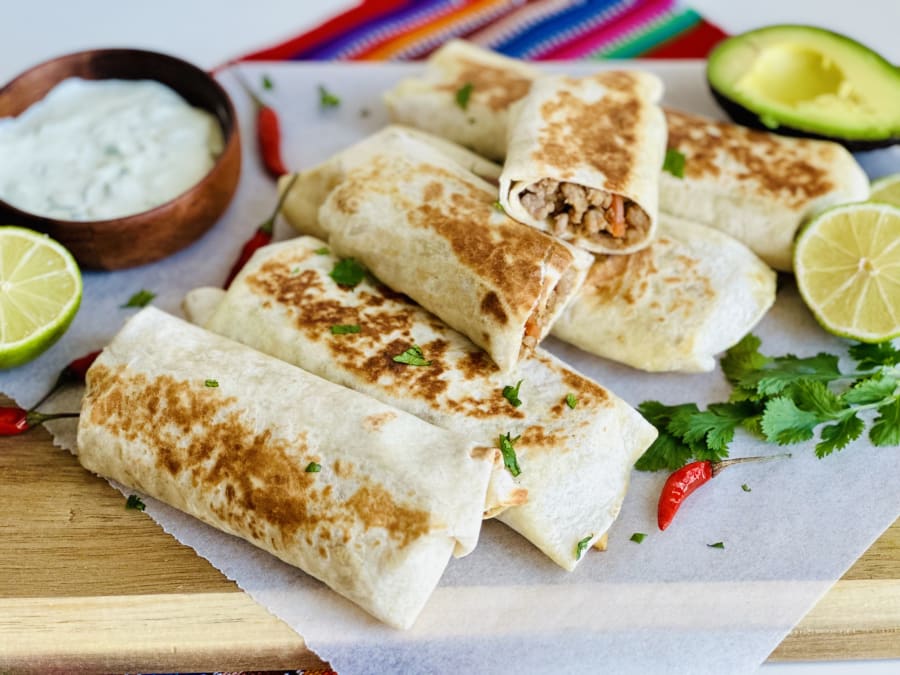 Crispy Beef and Vegetable Wraps
"These crispy beef and veggie wraps are irresistibly delicious. Take advantage and add all the vegetable you have in your fridge that you don't know what to do with. If you have an air fryer, you can use it to cook the ingredients. There's no problem if you don't have one, you can use a pan as well."
ingredients
8
Difficulty
Easy
Time
25'
Fresh ingredients

onion

carrot

red bell pepper

mushroom

ground meat
Pantry ingredients

olive oil

flour tortilla

soy sauce
Instructions
1
Dice the onion and cut the peeled carrots and the bell peppers into wedges. Slice the mushrooms.
2
Heat up some oil in a pan and cook the onion for a few minutes on medium.
3
Add the carrot and red bell pepper and cook on medium for 8 minutes.
4
Next, add the mushrooms and cook on the same heat for 5 minutes along with the rest of the vegetables.
5
Incorporate the ground beef and mix. Then, pour in the soy sauce and cook the meat until browned.
6
Fill the tortillas with the contents from the pan and crisp them up in a separate pan for a few minutes.
Tips & Tricks
You can add a handful of grated cheese to the inside of every wrap before toasting the tortilla so that it melts.