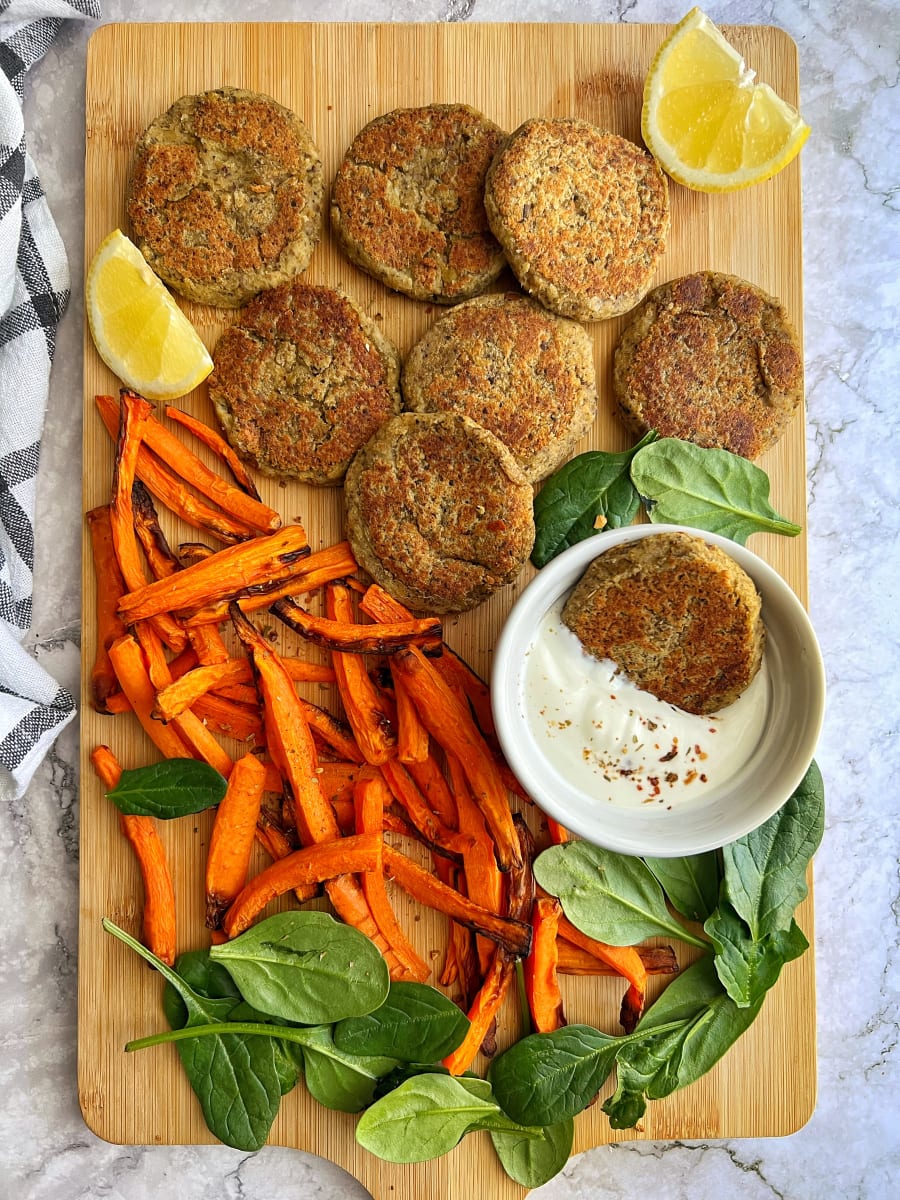 Mini Garbanzo and Mushroom Burgers
"This recipe is perfect for the whole family. A dinner or appetizer idea with common household ingredients and easy to follow steps."
ingredients
7
Difficulty
Easy
Time
35'
Fresh ingredients

mushroom

garlic

carrot
Pantry ingredients

canned chickpea

breadcrumbs

olive oil

salt
Instructions
1
Dice the mushrooms and garlic.
2
Lightly fry the garlic in oil on medium heat and then add the mushrooms. Cook for 10 minutes.
3
Place into the food processor and blend with the cooked garbanzos, the bread crumbs, and salt to taste.
4
Form mini hamburger patties and then cook in a pan with some oil.
5
While the patties are cooking, you can start making the carrot sticks. Peel and cut the carrots into sticks, add salt and some oil, mix and cook in the airfry at 400°F for 15 minutes.
6
Serve the mini burgers with your favorite sauce. Enjoy!
Tips & Tricks
We recommend washing and drying the garbanzos to remove as much of the moisture as possible, so that the hamburgers turn out as smooth as possible.
For a gluten-free option you can use crushed corn flakes in place of breadcrumbs.
You can add grated parmesan cheese to elevate the flavor.
You can have the patty mixture prepared ahead of time so that when you're ready to eat, you can just throw it in the pan.