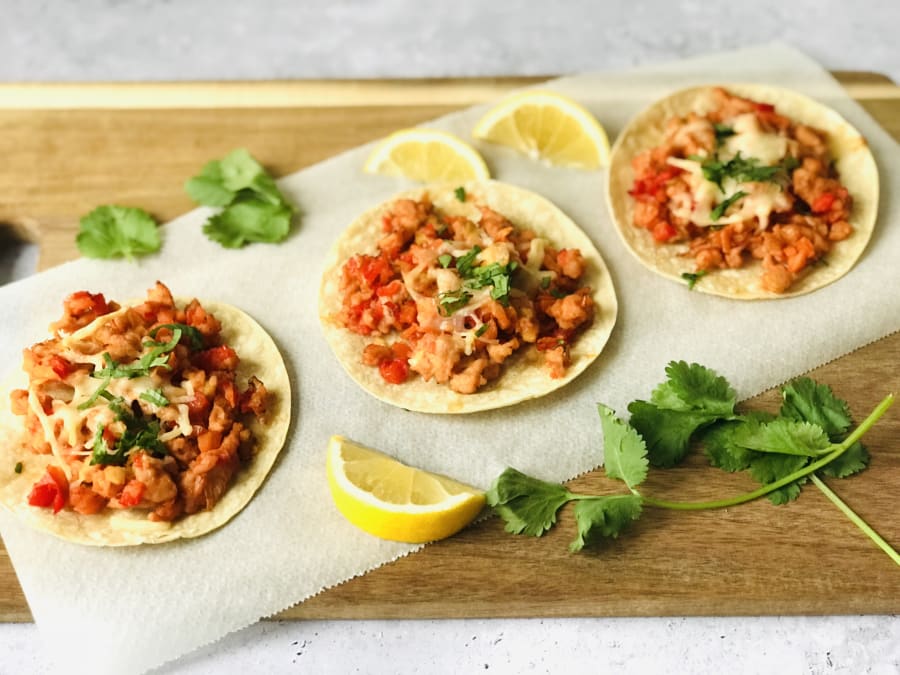 Turkey and Bell Pepper Tacos
"Since you love Mexican food… we've prepared these tacos with you in mind! The tender turkey meat with lightly fried veggies like bell peppers and leek, turn out amazing inside a corn tortilla. Make this recipe and enjoy a delicious meal."
ingredients
8
Difficulty
Easy
Time
20'
Fresh ingredients

red bell pepper

carrot

leek

ground turkey
Pantry ingredients

olive oil

tomato puree

salt

corn tortilla
Instructions
1
Dice the leek, red bell pepper, and peeled carrot.
2
Add some oil to a pan. Once it's hot, lightly fry the vegetables on medium heat for 8-10 minutes until tender.
3
Add some salt to the turkey meat and then add to the pan. Mix with the vegetables and cook until thoroughly cooked.
4
Add the tomato puree to the pan and mix. Cook for just a few minutes.
5
Fill each tortilla with the meat and vegetables and then add a handful of cheese on top of each tortilla. Place in the air fryer for 3 minutes at 350°F or add some heat to it by adding it to the oven until the cheese melts and the tortillas warm up.