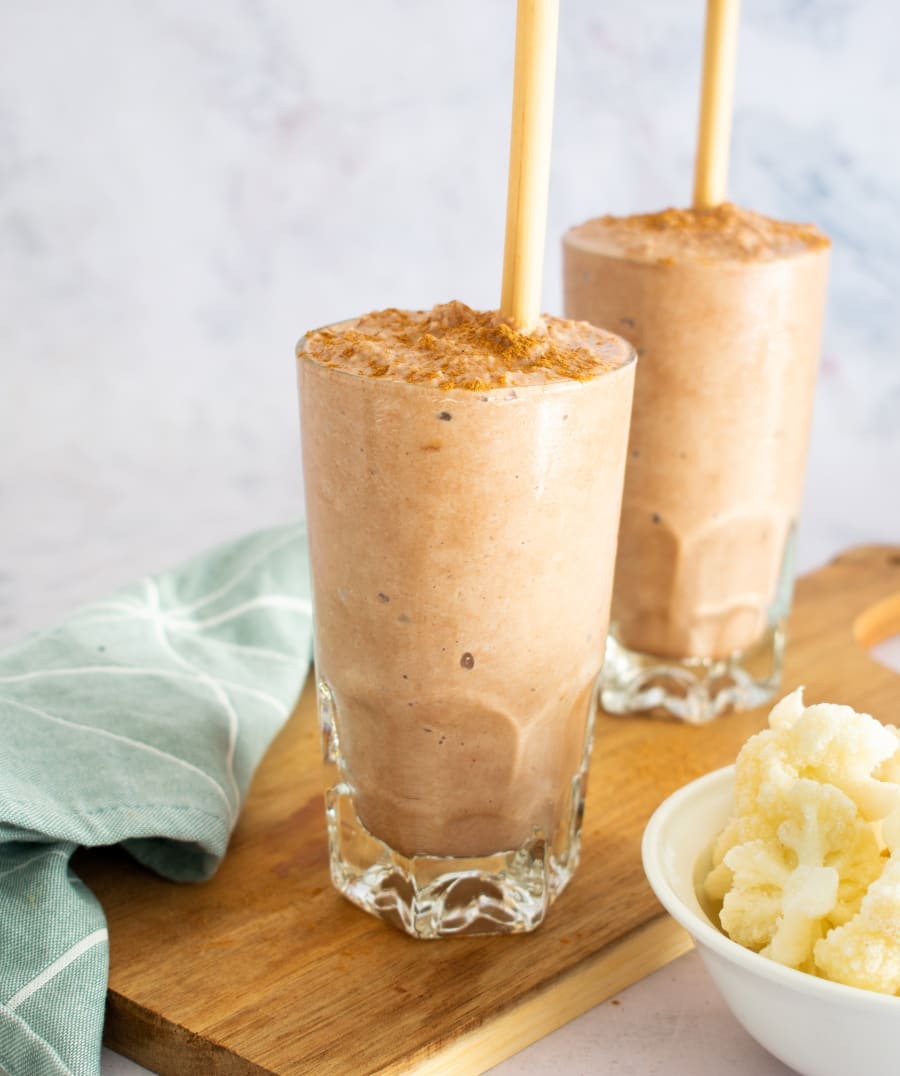 Cauliflower Smoothie
"If you're looking for a way to include more vegetables in your smoothies so you can increase your nutrient intake without affecting the flavor, don't miss out on this creamy cauliflower smoothie!"
ingredients
6
Difficulty
Easy
Time
5'
Fresh ingredients

banana

plant-based milk

cauliflower
Pantry ingredients

peanut butter

cinnamon

cocoa
Instructions
1
Freeze the cauliflower in florets along with the banana.
2
Add them to a food processor along with the plant-based drink, cocoa, peanut butter, and cinnamon. Blend for several seconds until everything is blended and is creamy.
3
Distribute between two cups, and it is optional to serve with more cinnamon on top.
Tips & Tricks
You can substitute the bananas for some medjool dates. If you don't want to sweeten it, you don't have to use either.
You can add a teaspoon of vanilla extract to give it more flavor.