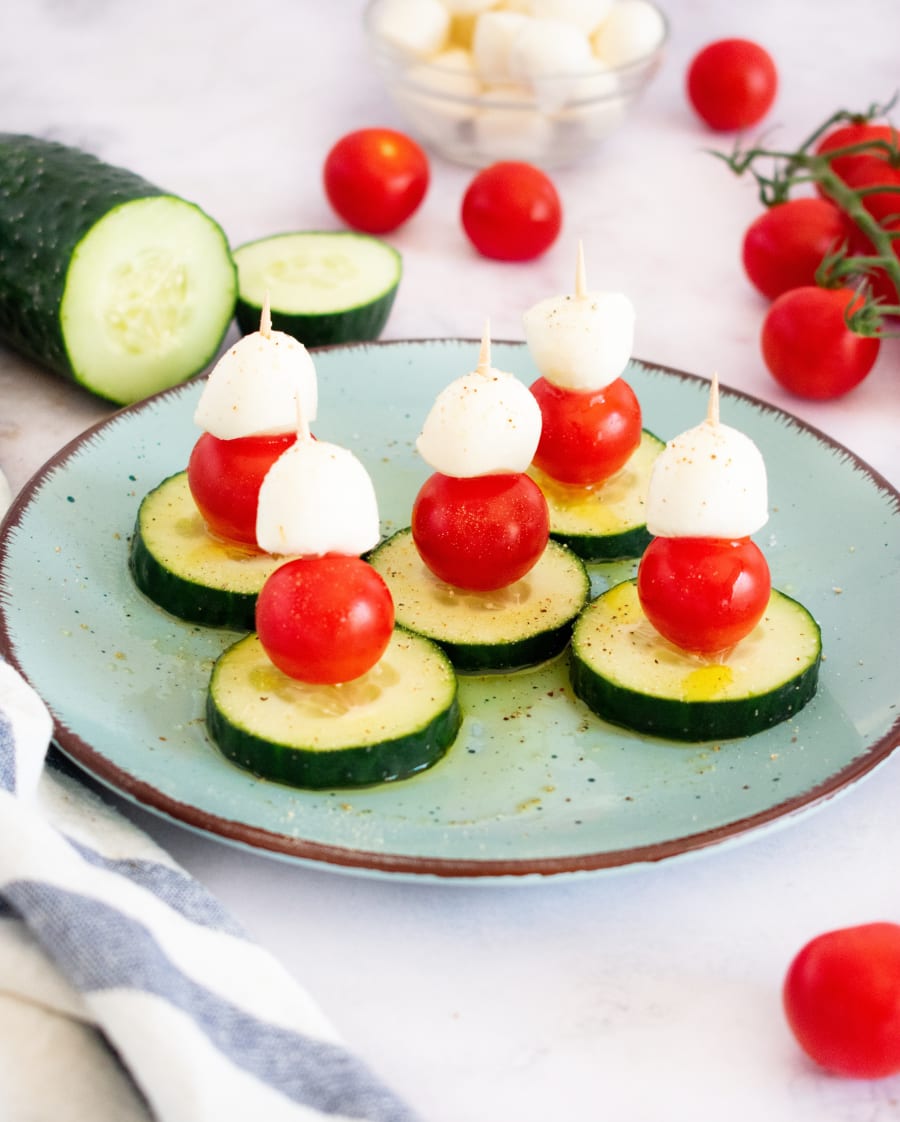 Cherry Tomato, Cucumber, and Mozzarella Skewers
"With this heat we're sure that your body is needing a refreshing meal. So we've brought you the perfect appetizer for this moment. It's fresh, nutritious, and of course, quick and easy to prepare."
ingredients
6
Difficulty
Easy
Time
10'
Fresh ingredients

cucumber

cherry tomato

mozzarella cheese
Pantry ingredients

salt

black pepper

olive oil
Instructions
1
Wash and slice the cucumber a couple centimeters thick.
2
To put the skewer together, stick the toothpick through a cherry tomato, then a piece of mozzarella, followed by a cucumber slice. Do this until all of the ingredients are finished.
3
Dress with a bit of salt, black pepper, and a drizzle of olive oil.
Tips & Tricks
In order to get it esthetically pleasing you can use mozzarella balls or pearls. But if you don't have any, don't fret, cut the mozzarella into slices and presto!
You can add your favorite spices or herbs to give it more flavor.
If it is too difficult to digest cucumber, you can try removing the peel before slicing it.