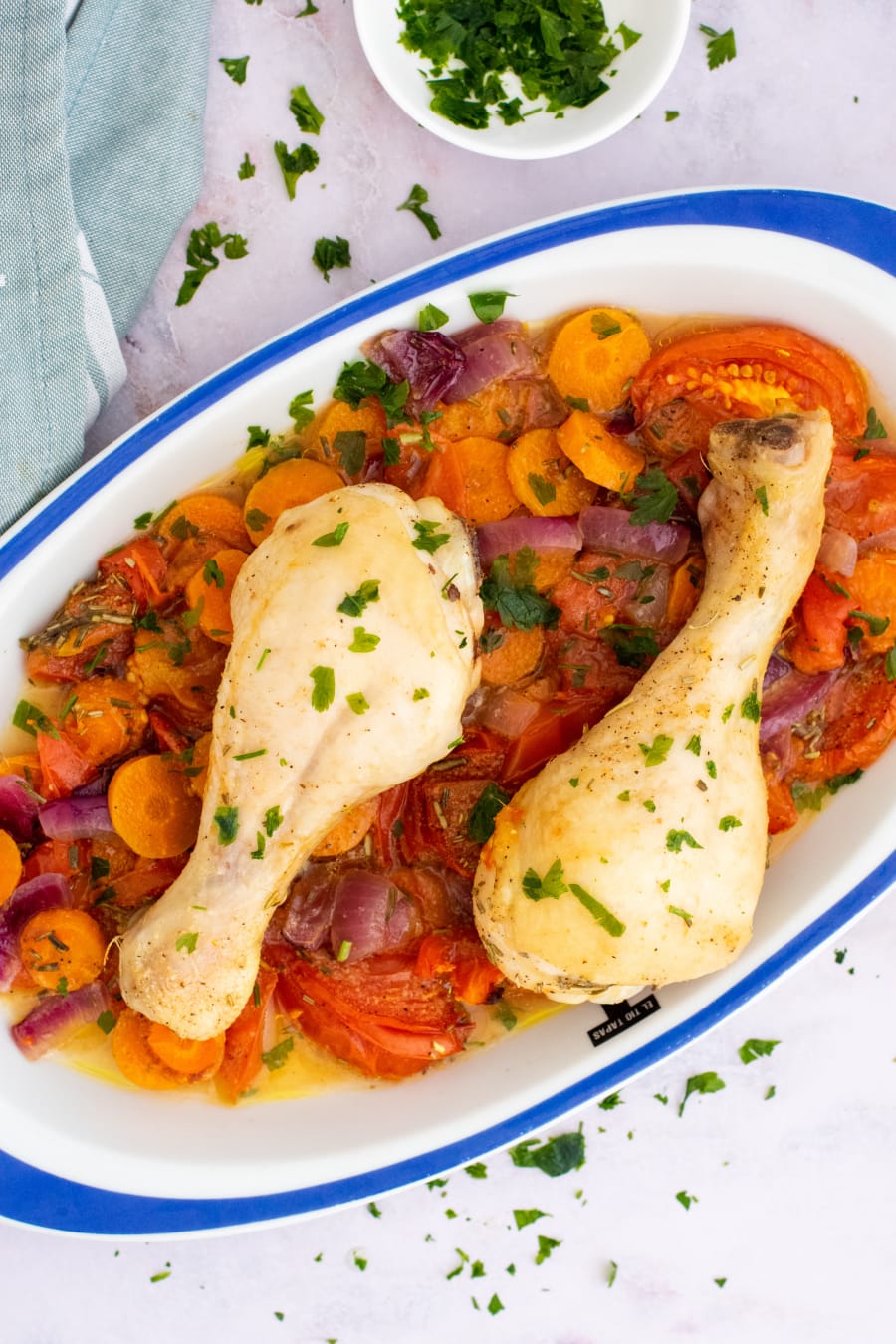 Oven-Roasted Chicken Thighs with Carrots
"Now that we're not feeling lazy towards turning on the oven, we invite you to try this simple and colorful chicken thigh recipe. It's so delicious!"
ingredients
9
Difficulty
Easy
Time
50'
Fresh ingredients

carrot

tomato

chicken leg

onion
Pantry ingredients

rosemary

black pepper
chicken broth

olive oil

garlic powder
Instructions
1
Preheat the oven to 425°F.
2
Dice the vegetables and spread out in a casserole.
3
Add the rosemary, garlic powder, black pepper, and oil. Mix.
4
Pour the beef broth into the casserole and place the chicken thighs on top of the vegetables.
5
Bake for 40 minutes, flipping the chicken halfway through. After this time, remove and serve immediately.
Tips & Tricks
You can use whichever vegetables you like most or have available.
To make the dish more complete you can peel some potatoes, slice them, and add them to the casserole with the vegetables.