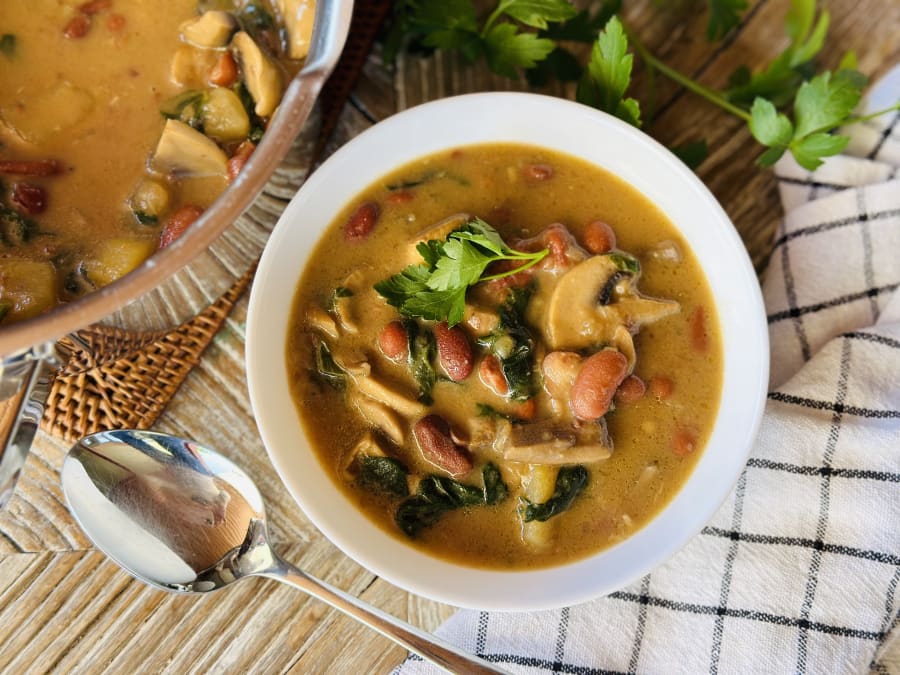 Pasta Salad with Tuna and Peas
"If you're in the mood for a fresh and chilled dish, this salad is very easy to make and can be made in the blink of an eye. Just place it in the fridge when you're done and enjoy it later or the next day. It's such a great feeling to come home to an already prepared meal!"
ingredients
10
Difficulty
Easy
Time
45'
Fresh ingredients

onion

garlic

mushroom

spinach
Pantry ingredients

potato

vegetable broth

plant-based milk

salt

red kidney bean

soy sauce
Instructions
1
Put water in a pot and boil. Once boiling, cook the pasta for the time indicated in the instructions.
2
Peel and cut the carrots into small cubes. Cook in the boiling water for 10 minutes. After this time drain and let them chill.
3
Dice the onion and olives into small cubes. Drain the peas, the corn, and the tuna from their respective containers. Set aside all of the ingredients.
4
Add the pasta to the plate or serving dish you are going to serve the salad in. Add the peas, cooked carrots, the corn, onion, tuna, and olives.
5
Add the yogurt, grated garlic, a bit of mustard, and salt into a bowl. Mix well until you have a homogenous sauce.
6
Add the sauce to the salad and mix well.
Tips & Tricks
Make sure that plant-based milk should not contain any sugar.