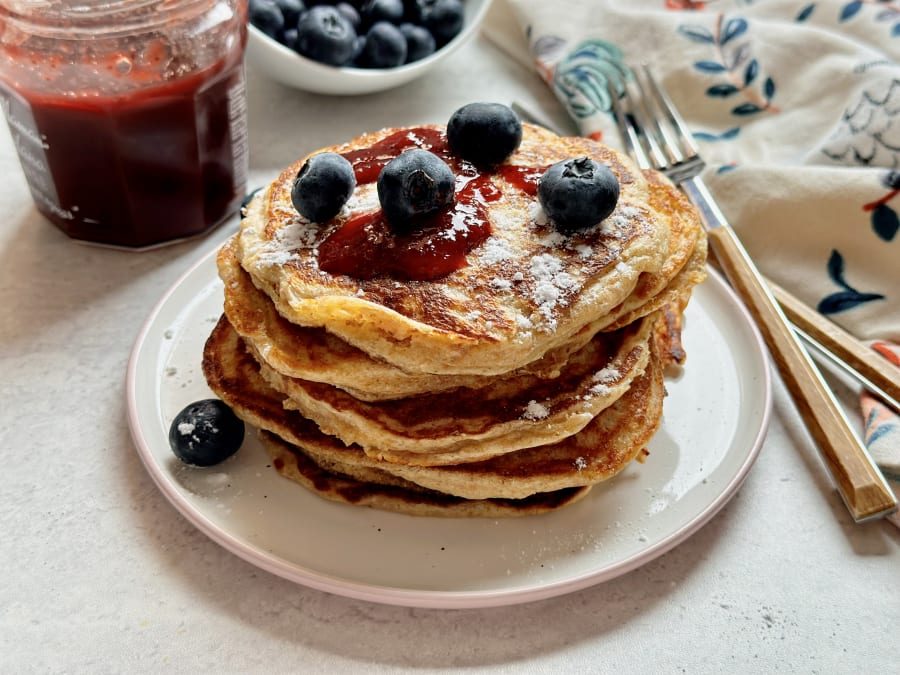 Ricotta Pancakes
"Do you like sweets? Brighten up your day with these delicious pancakes. It's an incredible way to start the day or to snack luxuriously. Another bonus is how easy they are to make."
ingredients
8
Difficulty
Easy
Time
30'
Fresh ingredients

egg

milk

lemon

ricotta cheese
Pantry ingredients

whole wheat flour

yeast

baking soda

brown sugar
Instructions
1
Add the flour, sugar, yeast, baking soda, and zest from half a lemon to a bowl. Mix and set aside.
2
In another bowl add the ricotta cheese, egg, and milk. Mix until you have a homogenous mixture, free of bumps.
3
Slowly add the dry ingredients into the bowl with the liquid mixture. Use a spatula to mix until you have a lump-free batter.
4
Grease a pan and use a ladle to pour in the batter and make a pancake form. Cook on medium-low heat, this is important, and you will see that little bubbles will start to form on the top. Use a spatula to flip over the pancake. Repeat these steps until the batter has finished.
5
Serve with jam, honey, powdered sugar, fruit, or whichever topping or sauce you like.
Tips & Tricks
With the indicated quantities we made 6 large pancakes.