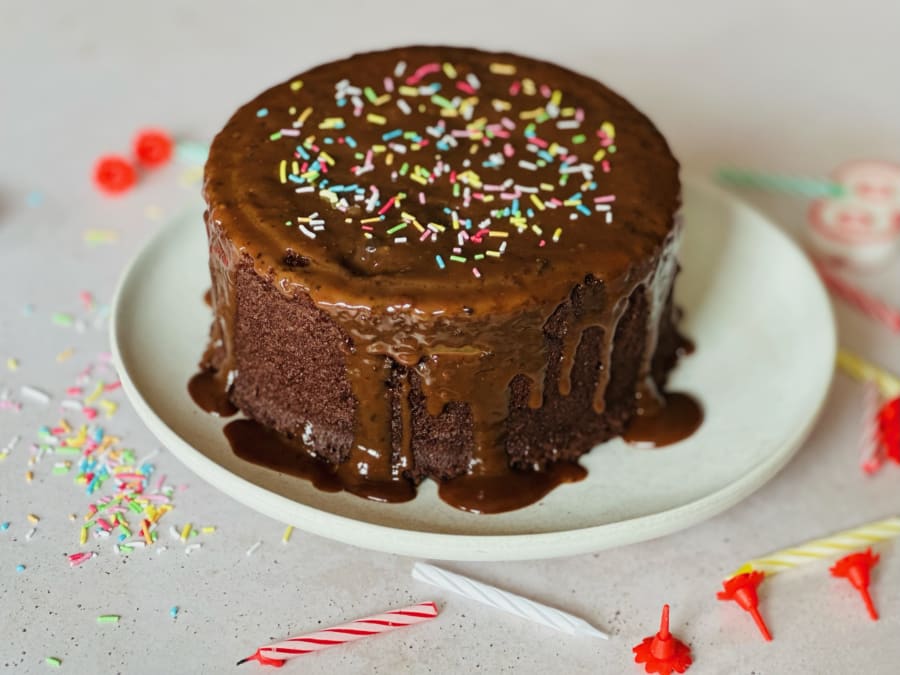 Microwave Birthday Cake
"If there is a birthday coming up, we've brought you a delicious cake that you can make in your microwave. Sweeten up your loved ones day with a slice of this cake. Make it fun and decorate how you'd like!"
ingredients
11
Difficulty
Easy
Time
30'
Fresh ingredients
egg
milk
water
Pantry ingredients
brown sugar
wheat flour
olive oil
vanilla essence
cocoa
yeast
milk chocolate
coconut oil
Instructions
1
Separate the egg whites from the yolk.
2
Add the yolks together with the brown sugar and beat with a hand mixer for a few minutes until you reach a homogenous liquid with a certain texture.
3
Next, add the milk, hot water, vanilla essence or extract, and continue beating.
4
Add the cocoa powder and gently beat until the liquid batter is bump-free.
5
Slowly add the flour, sifting it with a colander. Use a spatula to integrate the flour until there is nothing left.
6
Add the yeast and mix with the spatula
7
Whisk the egg whites. Gently fold the whisked whites into the batter using a spatula until fully integrated.
8
Pour the batter into an 8.5 inch mold and place in the microwave on high power for 8 minutes.
9
While the cake is cooking, melt a few ounces of your favorite chocolate (you can use milk, dark, white, etc.) with a bit of melted coconut oil in a pot.
10
Pour the melted chocolate on top of the cake to decorate.
Tips & Tricks
Make sure you use a mold that is microwave-safe.