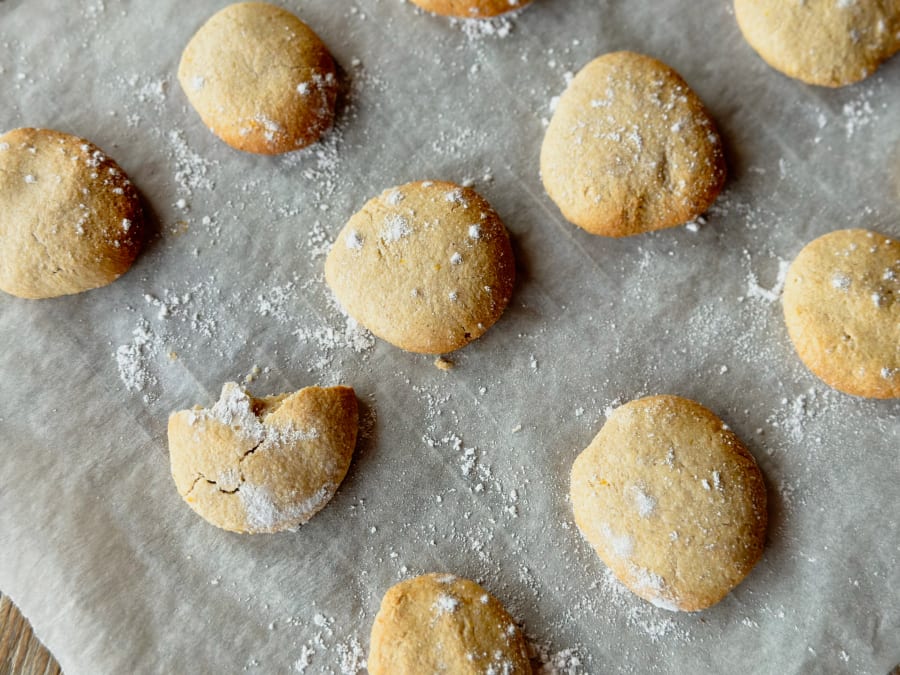 Lemon Cookies
"Raise your hand if you love lemon! We knew it, you really do! Don't let these scrumptious citrus cookies pass you by."
ingredients
6
Difficulty
Easy
Time
30'
Fresh ingredients

egg

Greek yogurt

lemon

butter
Pantry ingredients

sugar

wheat flour
Instructions
1
Wash and zest a lemon. Set aside.
2
Add the egg to the blender along with the melted butter and sugar. Beat for several minutes until you have a creamy and uniform batter.
3
Add the lemon zest and use a spatula to integrate it with the batter.
4
Slowly add in the flour and use a spatula to mix until you have a homogenous mix.
5
Place in the fridge and let it cool for approximately one hour.
6
After the hour is up, remove the dough from the fridge. Preheat the oven to 350°F. Grab pieces of the dough and give it a cookie shape. Finish by dusting some powdered sugar on top of each cookie. Bake for 15 minutes.
7
Remove from the oven and let them cool on a rack. They will harden on the outside but remain soft on the inside.