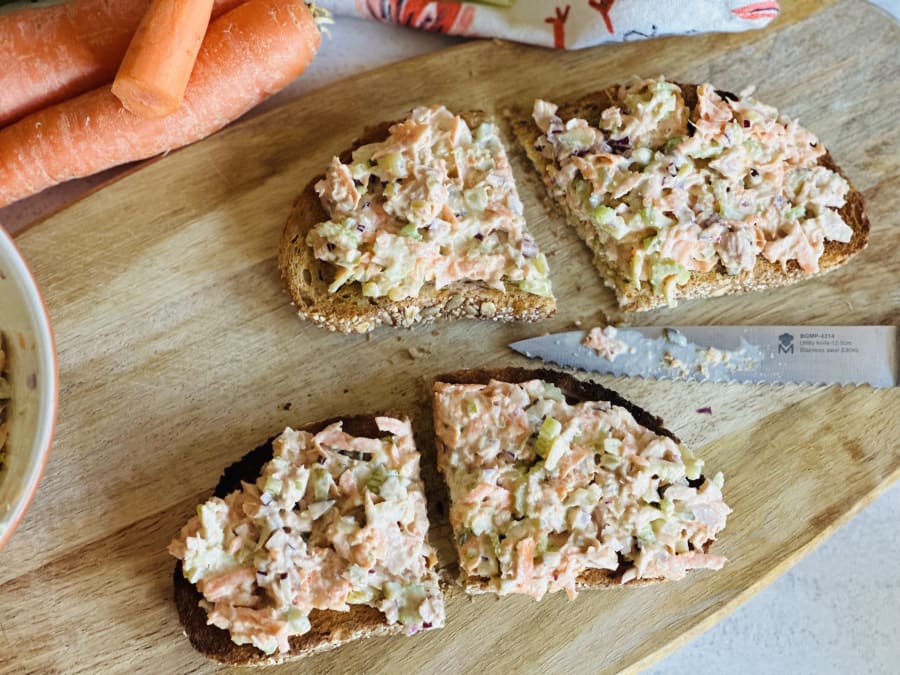 Super Tasty Tuna Toast with Vegetables
"For breakfast, or a snack, or for lunch, or even a quick dinner...these tuna toasts are perfect for any time of the day! They're delicious, packed with flavor, and top-notch ingredients."
ingredients
9
Difficulty
Easy
Time
10'
Fresh ingredients

carrot

red onion

celery

pickle
Pantry ingredients

canned tuna

mayonnaise

mustard

whole wheat bread

black pepper
Instructions
1
Finely dice a piece of onion, the pickles and celery. Peel and grate the carrot.
3
Add all the vegetables and tuna into a bowl.
4
Add a few tablespoons of light mayonnaise and a teaspoon of mustard. Mix well.
5
Toast the bread and spread the mixture onto both slices.