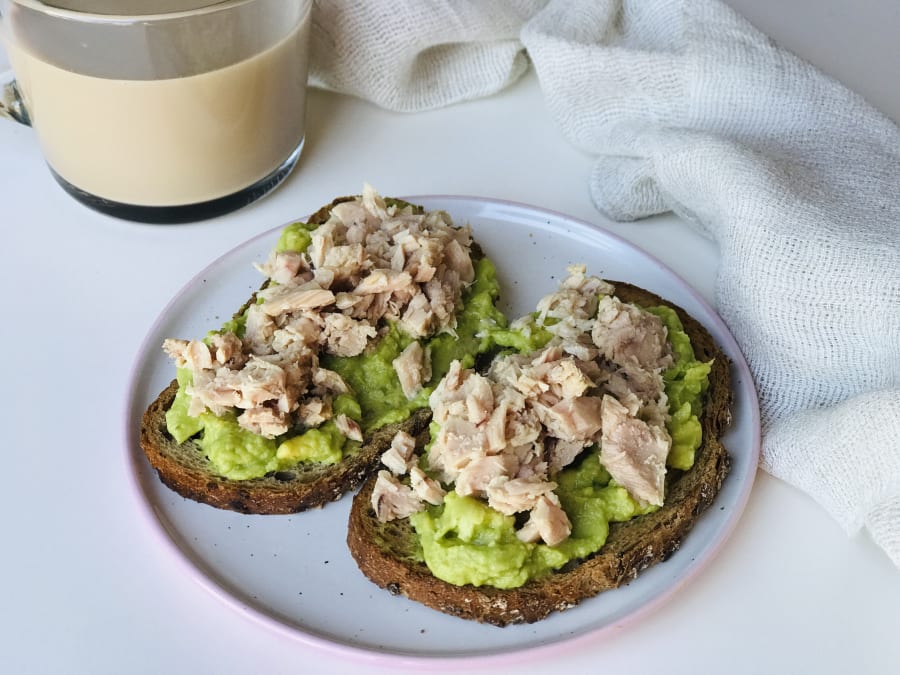 Light Avocado and Tuna Breakfast Toast
"Enjoy a delicious breakfast that's full of flavor, nutrients, and will be ready within minutes. We know you'll enjoy it!"
ingredients
5
Difficulty
Easy
Time
10'
Fresh ingredients

avocado
Pantry ingredients

canned tuna

milk

coffee

whole wheat bread
Instructions
1
Toast the bread in your toaster.
2
Cut the avocado into cubes and then mash with a fork, and spread onto each slice.
3
Open the cans of tuna and drain. Place the tuna on each slice of toast with avocado.
4
Prepare the coffee and serve in two mugs with half of the milk indicated.
5
Serve the toast accompanied by the coffee.