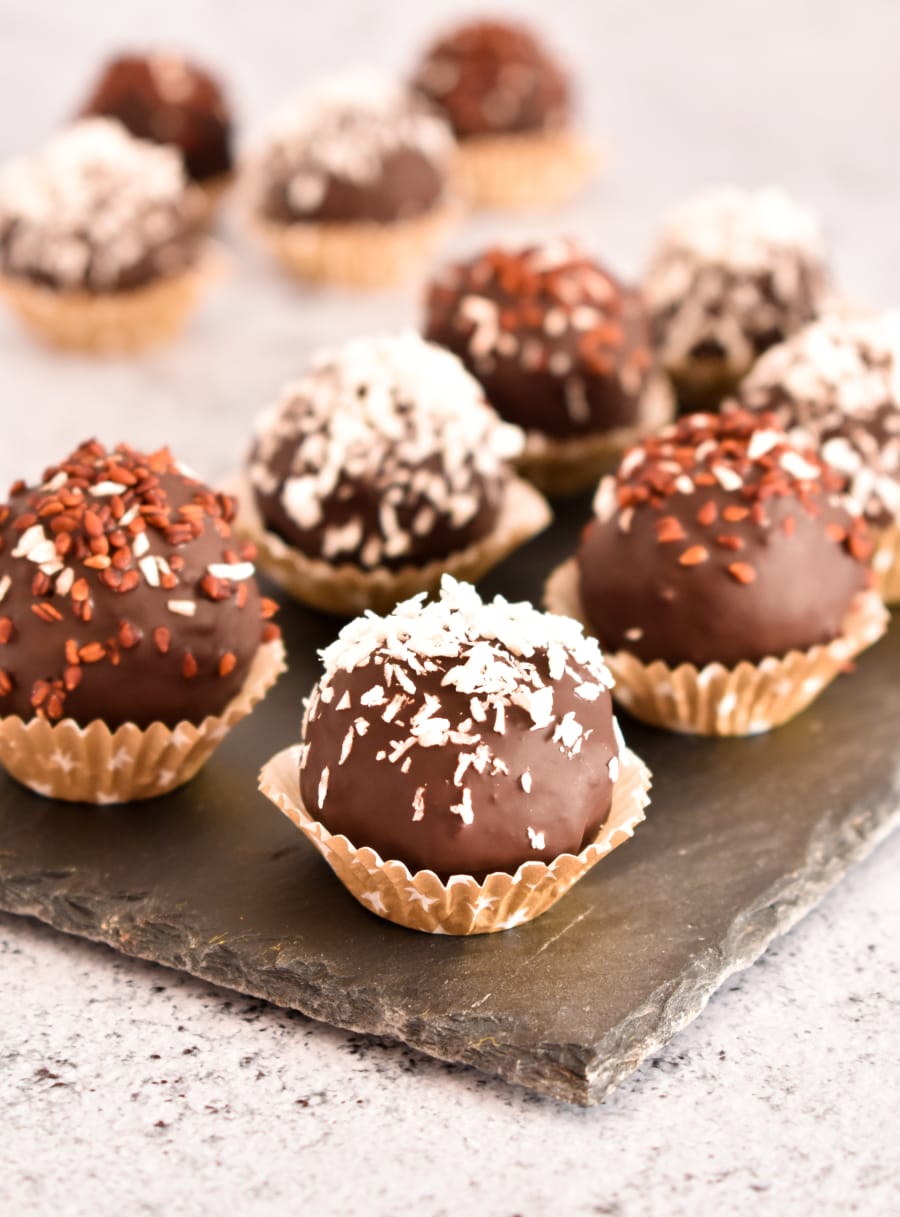 Chocolate and Coconut Bonbons
"Since you like bonbons we've come up with this great recipe. We want you to indulge in your guilty pleasures so keep reading for the recipe and see how simple it is to make. And the best part? There's no added sugar! The combination of coconut and chocolate is a match made in heaven...so there's nothing to really think about, let's get started"
ingredients
5
Difficulty
Easy
Time
25'
Fresh ingredients
Pantry ingredients

date

almond butter

coconut oil

grated coconut

dark chocolate
Instructions
1
Remove the seeds from the dates and heat the dates in the microwave for several minutes in a cup of water.
2
Drain and grind. Add the shredded coconut and almond butter and mix until everything is well combined.
3
Refrigerate for 15 minutes. After this time, make little balls out of the mixture.
4
Melt the chocolate in the microwave with the coconut oil and dip each ball in the chocolate. While the chocolate is warm you can decorate with more shredded coconut, sesame seeds, or chopped nuts.
5
Refrigerate until the chocolate hardens.
Tips & Tricks
We used medjool dates, which are a bit meatier, sweeter, and grind better.