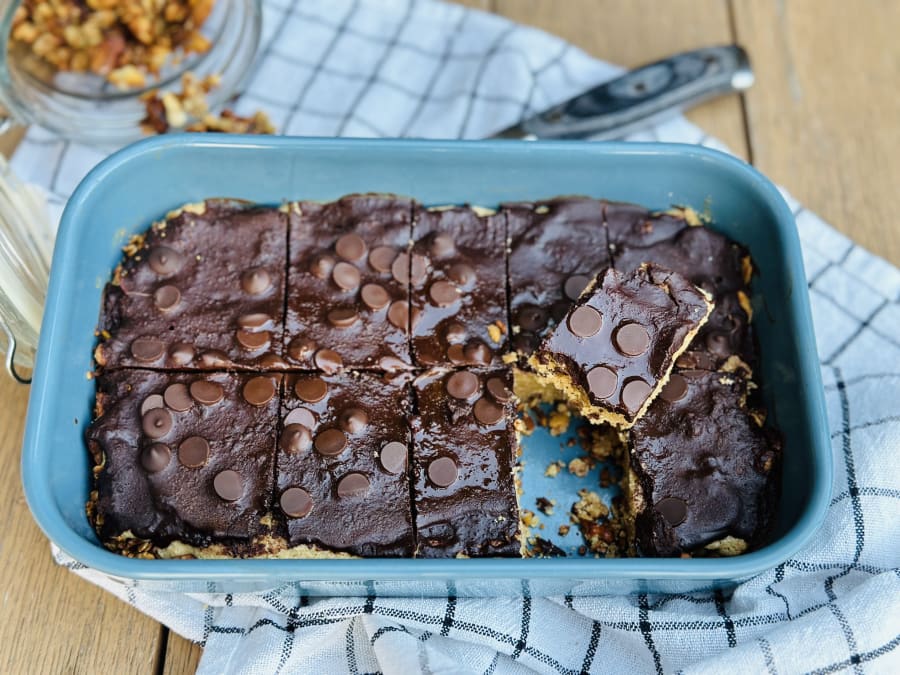 Crispy Granola Bar with Chocolate
"Since we know you crave something sweet occasionally, we've prepared this amazing recipe that we know you'll love. It's made with ingredients that are easy to obtain and aren't complicated to prepare. It's a recipe that even the most unskilled person in the kitchen can follow."
ingredients
6
Difficulty
Easy
Time
0'
Fresh ingredients
Pantry ingredients

granola

oat flour

plant-based milk

olive oil

brown sugar

dark chocolate
Instructions
1
Preheat the oven to 350°F.
2
Add the oil and sugar in a bowl and mix.
3
Add this oil and sugar mixture to the milk. Beat for a few minutes until you have a uniform liquid.
4
Add the flour and use a spinach to mix until smooth. No bumps leftover.
5
Add the granola to an oven-safe dish. Use your hands to mash them down and create an even base layer. Add the milk mixture and use a spatula to spread the mixture evenly over the granola.
7
Add the chocolate to a pot with a bit of coconut oil a few minutes before the granola is done. Heat it up until the chocolate melts.
8
Remove the granola from the oven and spread the chocolate on top. You can add some chocolate chips to it if you'd like.
9
Place in the fridge for a bit until the chocolate solidifies completely. Use a clean and sharp knife to portion it into squares or rectangles.