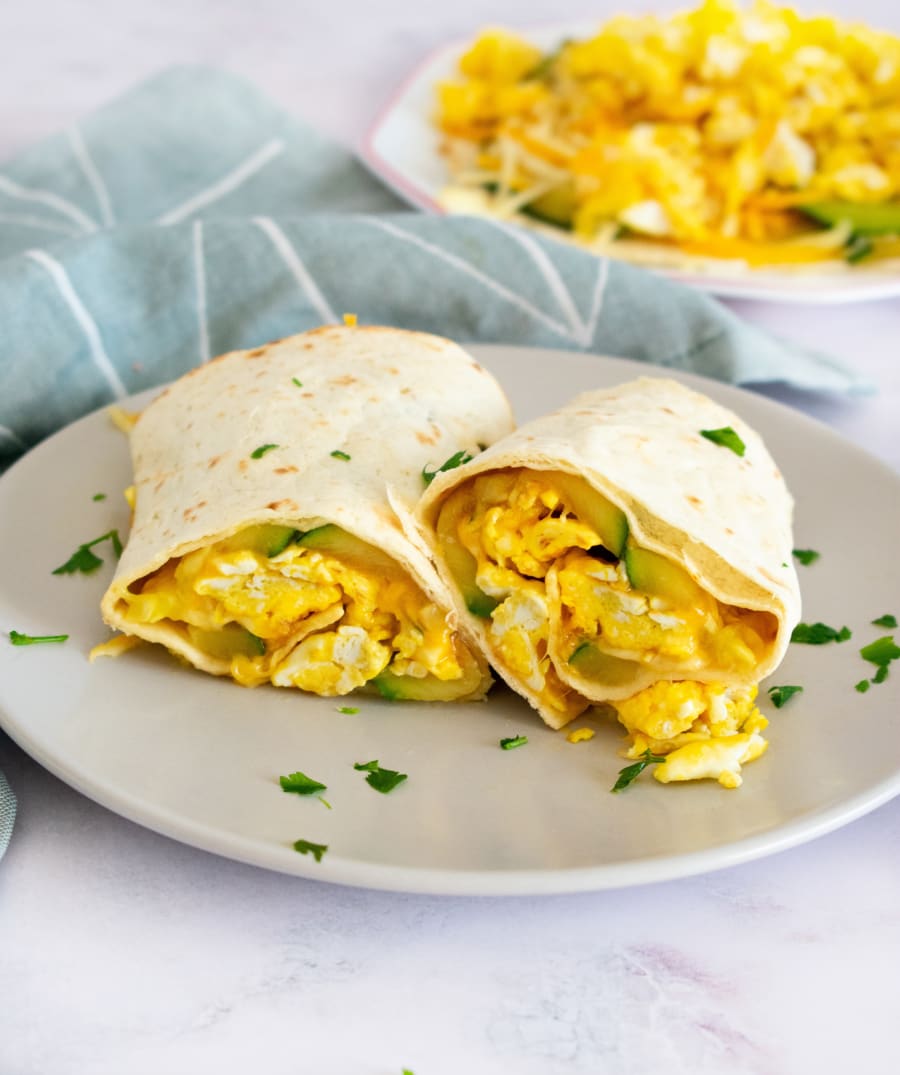 Egg and Zucchini Wrap
"Are you in the mood for a fun meal packed with flavor? Of course you are! We know which is why we've brought you these express wraps that will be ready in just 15 minutes. Don't search any further because this is the recipe you've been looking for!"
ingredients
7
Difficulty
Easy
Time
15'
Fresh ingredients

onion

egg

cheddar cheese

zucchini
Pantry ingredients

flour tortilla

salt

olive oil
Instructions
1
Wash the zucchini and slice the onion and the zucchini thinly. Cook in a pan with a bit of olive oil and salt for about 5 minutes until they are tender. Set aside.
2
Using the same pan or a new one, add some oil and crack the eggs. Add a bit of salt and beat them. Continue to stir for several minutes until they cook thoroughly.
3
Prepare the wrap by placing half of the zucchini in the tortilla. Follow it with the grated cheese and half of the egg. Heat in the microwave for about 1 minute so that the cheese melts. Roll it up and lightly press on it so that it keeps its shape.
Tips & Tricks
You can add sautéed vegetables like onion, bell peppers, carrot, spinach, or tomato to give more flavor.
You can substitute the cheddar cheese for another type of cheese that melts such as mozzarella.