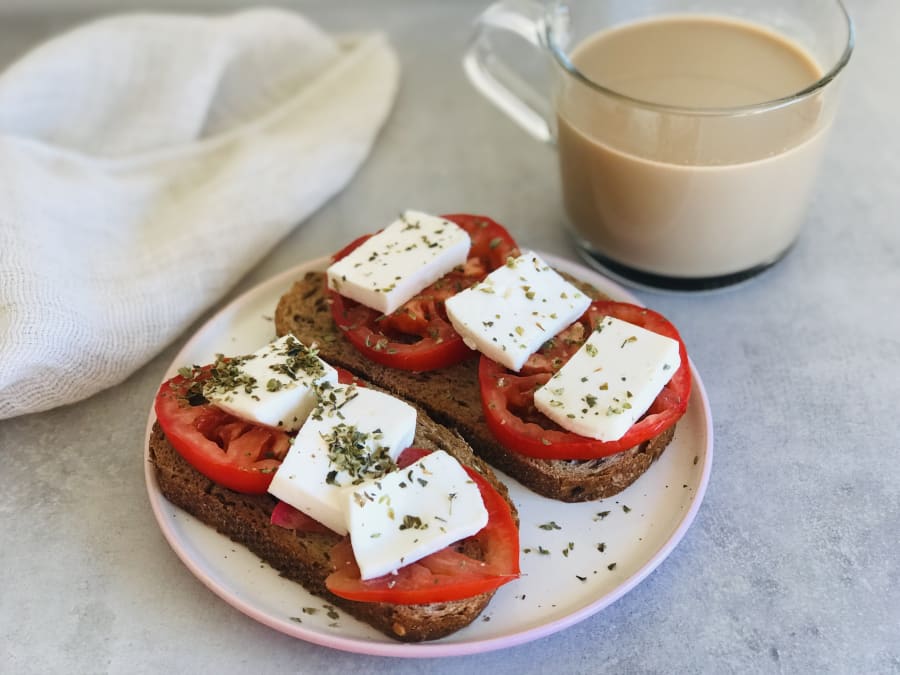 Light Tomato and Fresh Cheese Breakfast
"We've combined tomato and fresh cheese for you today to include in a nutritious breakfast. You'll start your day off filled with energy."
ingredients
6
Difficulty
Easy
Time
10'
Fresh ingredients

fresh cheese

tomato
Pantry ingredients

whole wheat bread

oregano

milk

coffee
Instructions
1
Toast the bread in the toaster.
2
Cut the fresh cheese and tomato into slices and place on each slice of toast. Sprinkle a pinch of oregano on top.
3
Prepare the coffee and serve in two mugs, each with half of the milk indicated.
4
Serve the toast accompanied by the milk. Enjoy!