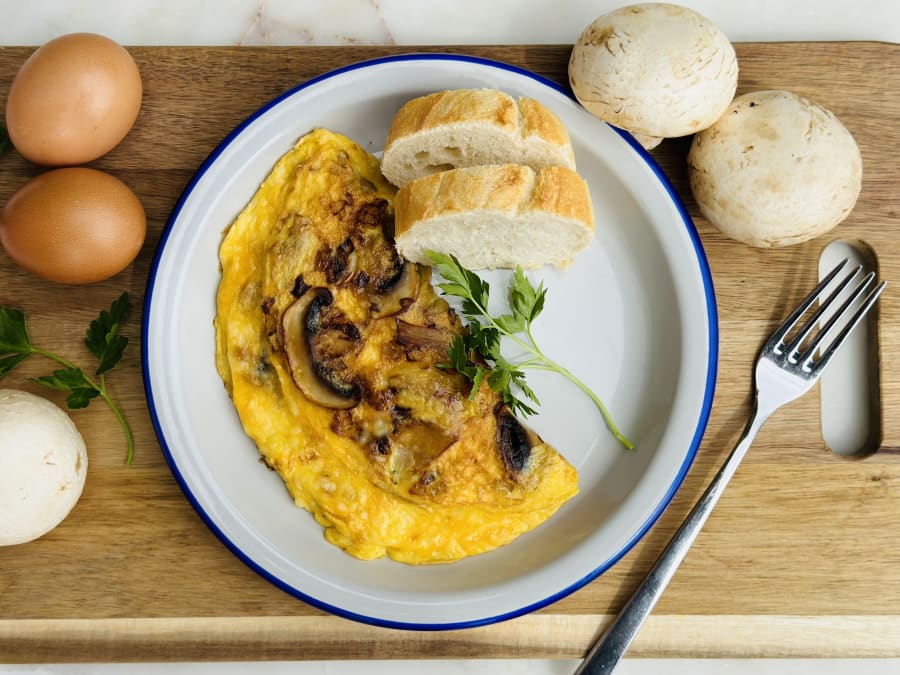 Mushroom and Cheese Omelet
"After trying this mushroom, cheese, and onion omelet, you'll notice that sometimes the best dishes are the most simple ones. This omelet is delicious!"
ingredients
6
Difficulty
Easy
Time
15'
Fresh ingredients

mushroom

onion
Pantry ingredients

egg

mozzarella cheese

olive oil

salt
Instructions
1
Finely dice the onion and slice the mushrooms.
2
Add some olive oil to a pan. Once it's hot, cook the onion and mushrooms with some salt on medium heat for 6-8 minutes, until golden brown. Remove half of the vegetables from the pan.
3
Beat the eggs and add to the pan. Tilt the pan so the egg extends all throughout the pan. Add a handful of shredded cheese on top. Cook on low heat for several minutes, until it begins to cook.
4
Use a spatula to close the omelet in half and finish cooking it. The cooking time depends if you like your egg a bit runny (less cooked) or firm (more cooked).
5
Repeat these steps with the rest of the vegetables and egg you have for the second omelet.
Tips & Tricks
Accompany the dish with a bit of bread or whichever carbohydrate you prefer to complete the dish.