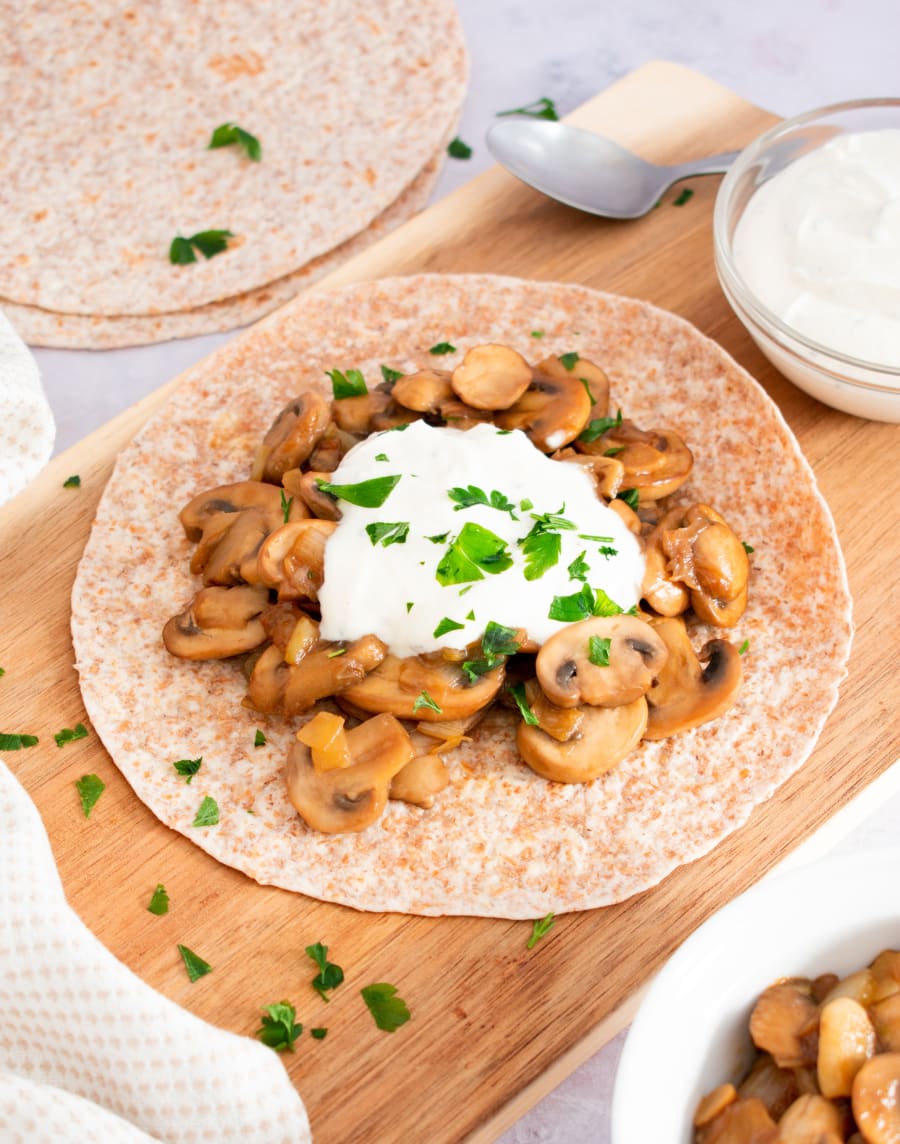 Mushroom Tacos with Yogurt Sauce
"If you are looking for a light dinner option that is simple and fast, then you have to try these mushroom tacos with yogurt sauce. You're not going to believe how good they are!"
ingredients
10
Difficulty
Easy
Time
15'
Fresh ingredients

mushroom

garlic

onion

Greek yogurt
Pantry ingredients

soy sauce

olive oil

garlic powder

black pepper

salt

flour tortilla
Instructions
1
Chop the onion and garlic and cook for 5 minutes in a hot pan with some oil.
2
After this time, add the sliced washed mushrooms and cook for 5 more minutes. In the last minutes of cooking time add the soy sauce.
3
For the sauce mix the yogurt, salt, garlic powder, and pepper in a bowl. Adjust the quantities for the intensity that you want.
4
For the tacos, add the mushrooms to the tortilla and add a tablespoon of the sauce on top. You can add some parsley before rolling.
Tips & Tricks
If you would like a wholesome dish, you can add protein, cooking a bit of chicken, turkey, ground beef, or tofu (for a vegan version).
To make this dish vegan you can substitute the yogurt to a plant-based yogurt.