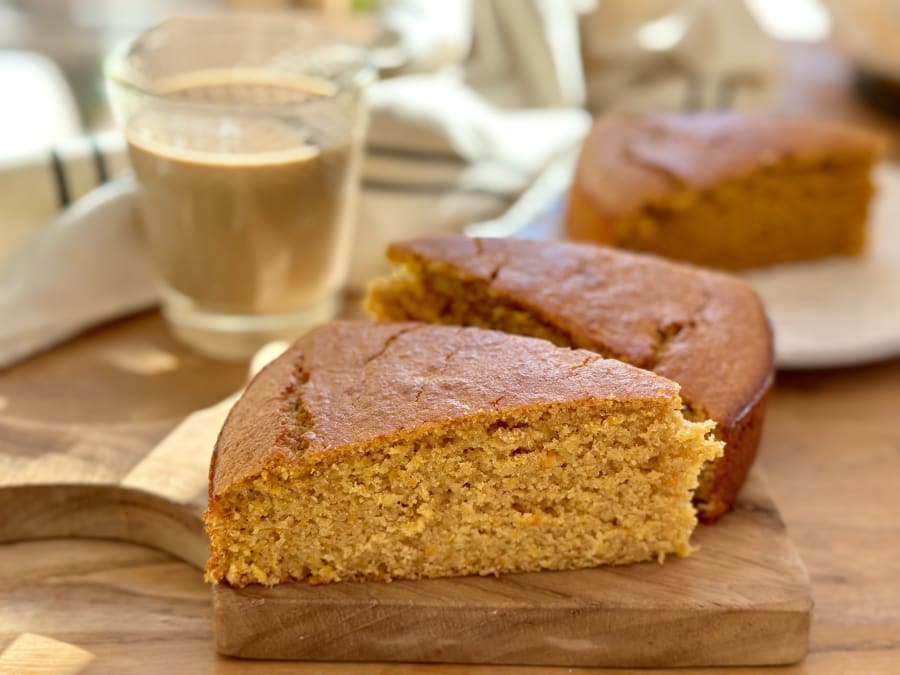 Orange Sponge Cake
"This orange sponge cake is aromatic and spongy and is a basic recipe that you can't miss out on. You can enjoy it for breakfast or as a snack. Enjoy a slice at all hours."
ingredients
7
Difficulty
Easy
Time
40'
Fresh ingredients

orange

egg

yogurt
Pantry ingredients

brown sugar

olive oil

wheat flour

yeast
Instructions
1
Preheat the oven to 350°F.
2
Wash the orange and zest the peel. Next, cut into quarters.
3
Add the pieces of orange without the peel into a bowl followed by the brown sugar, eggs. Pour into the food processor and blend for a few minutes.
4
Add the orange peel you zested along with the olive oil and yogurt and mix until it is integrated well.
5
Add the yeast powder, flour, and mix with a spatula until you don't see anything, not even a pinch of flour.
6
Grease the oven-safe mold and add the mixture into it.
7
Bake for 30 minutes. After this time, prick the center with a toothpick and make sure it comes out clean. Remove from the oven and place on a cooling rack. Once cooled, serve!