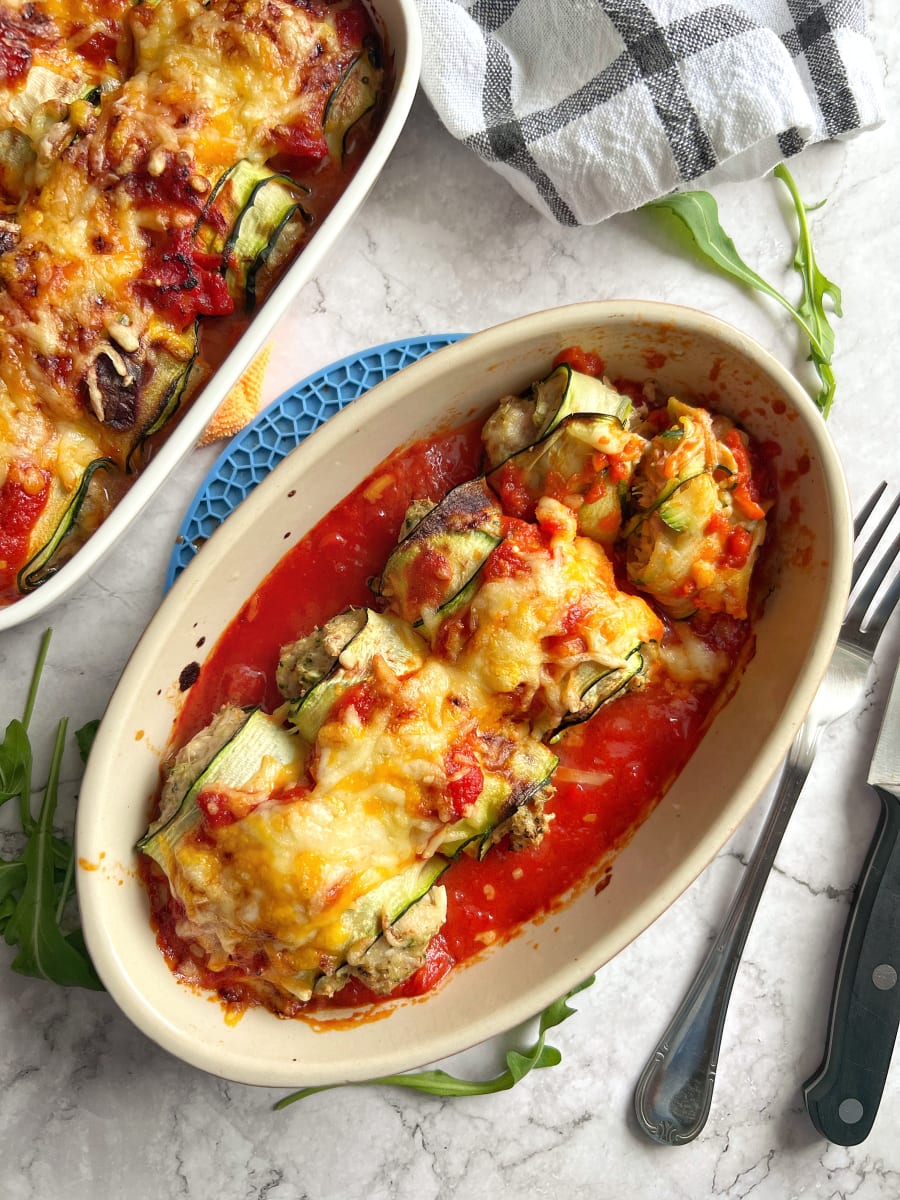 Zucchini Cannellonis Filled with Broccoli and Chicken
"Are you looking for a light dinner that is full of delicious vegetables? Prepare these chicken and zucchini cannellonis without turning your oven on and without complications."
ingredients
8
Difficulty
Easy
Time
40'
Fresh ingredients

zucchini

chicken breast

egg yolk

broccoli

grated cheese

tomato sauce
Pantry ingredients

salt

olive oil
Instructions
1
Start by thinly slicing the zucchini using a wide peeler or a mandoline slicer.
2
Cook in a pan with hot oil until they become tender and easier to manipulate.
3
Chop the chicken using your food processor.
4
Add the yolk of the egg, the broccoli, salt, and any spice you'd like. Chop again for a few seconds.
5
Fill two slices of zucchini with the chicken and roll it.
6
Spread some tomato sauce on the bottom of an oven-safe dish as a base layer. Place the cannellonis on top. Sprinkle the cheese on top to cook au gratin and then cook in the airfryer at 365°F for approximately 25 minutes.
Tips & Tricks
You can use fish instead of chicken so that you give the dish variety.
These cannellonis should last about 3 days in the fridge, so you can prepare them ahead of time.