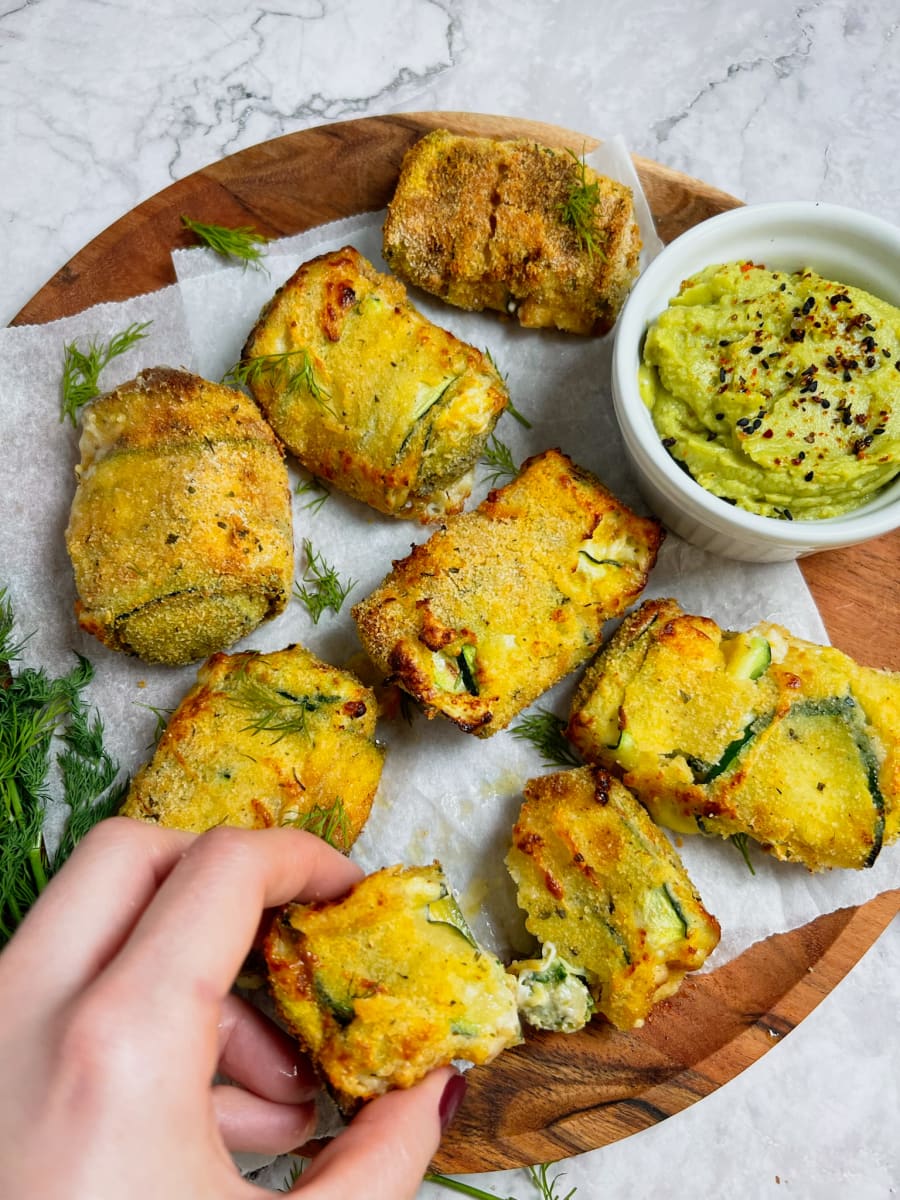 Air Fryer Salmon and Spinach filled Zucchini Rolls
"These zucchini rolls are ideal to eat when you've run out of ways to eat fish. It's easy and delicious. Accompany it with a guacamole sauce and say goodbye to boring dinners."
ingredients
7
Difficulty
Easy
Time
40'
Fresh ingredients

sliced cheese

egg

zucchini

salmon

spinach
Pantry ingredients

salt

breadcrumbs
Instructions
1
Slice the zucchini using a mandoline or potato peeler.
2
Lightly cook each slice in a lightly greased pan on each side so it becomes tender.
3
Meanwhile, crush the salmon with salt and the spinach.
4
Place the slices of cheese on top of the zucchini slices and divide the salmon into each.
5
Roll up each slice and dip in the beaten egg and then the breadcrumbs (in this order).
6
Cook in the air fryer for 15-18 minutes at 400°F.
Tips & Tricks
You can substitute the breadcrumbs for almond flour.
It's important to use a boneless, skinless filet of fish for this recipe. You can use sea bass, hake, tuna, etc.
Add your favorite spices and aromatic herbs such as parsley, garlic, and dill.