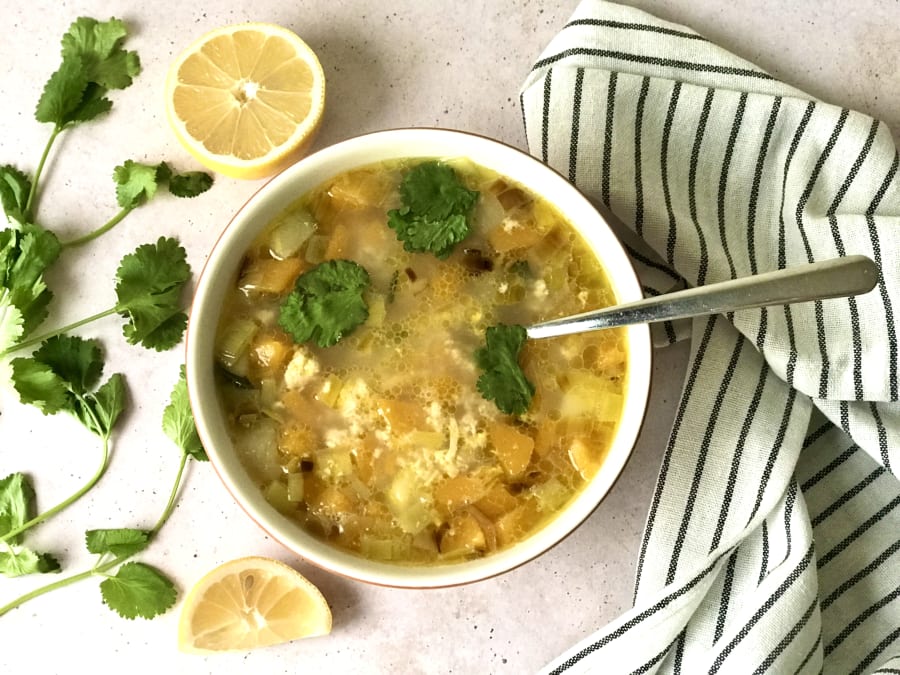 Comforting Chicken and Vegetable Soup
"This soup is the perfect dinner for those chilly and not so chilly days that you have to put up with all year long. It's full of flavor and is very satisfying. It's a delicious dish that you're going to be making."
ingredients
8
Difficulty
Easy
Time
35'
Fresh ingredients

butternut squash

zucchini

onion

potato

chicken breast
Pantry ingredients

olive oil

salt
chicken broth
Instructions
1
Prepare the ingredients the following way. Chop the pumpkin, zucchini, and onion into small cubes. Peel the potato and dice into small cubes.
2
Drizzle some olive oil into a pot and cook the vegetables you have just cut, with the exception of the potato.
3
Once they are tender, add the potato and chicken breast, covered in chicken broth or water approximately 10 minutes after. There should be about 3 fingers of liquid over the ingredients. Add some salt and cook on medium heat for 20-25 minutes. After this time, add the soup to the blender or food processor and blend for a little bit until the vegetables and chicken have shredded. Serve in two bowls.
Tips & Tricks
You can add a handful of chopped cilantro on top and a drizzle of lemon juice.