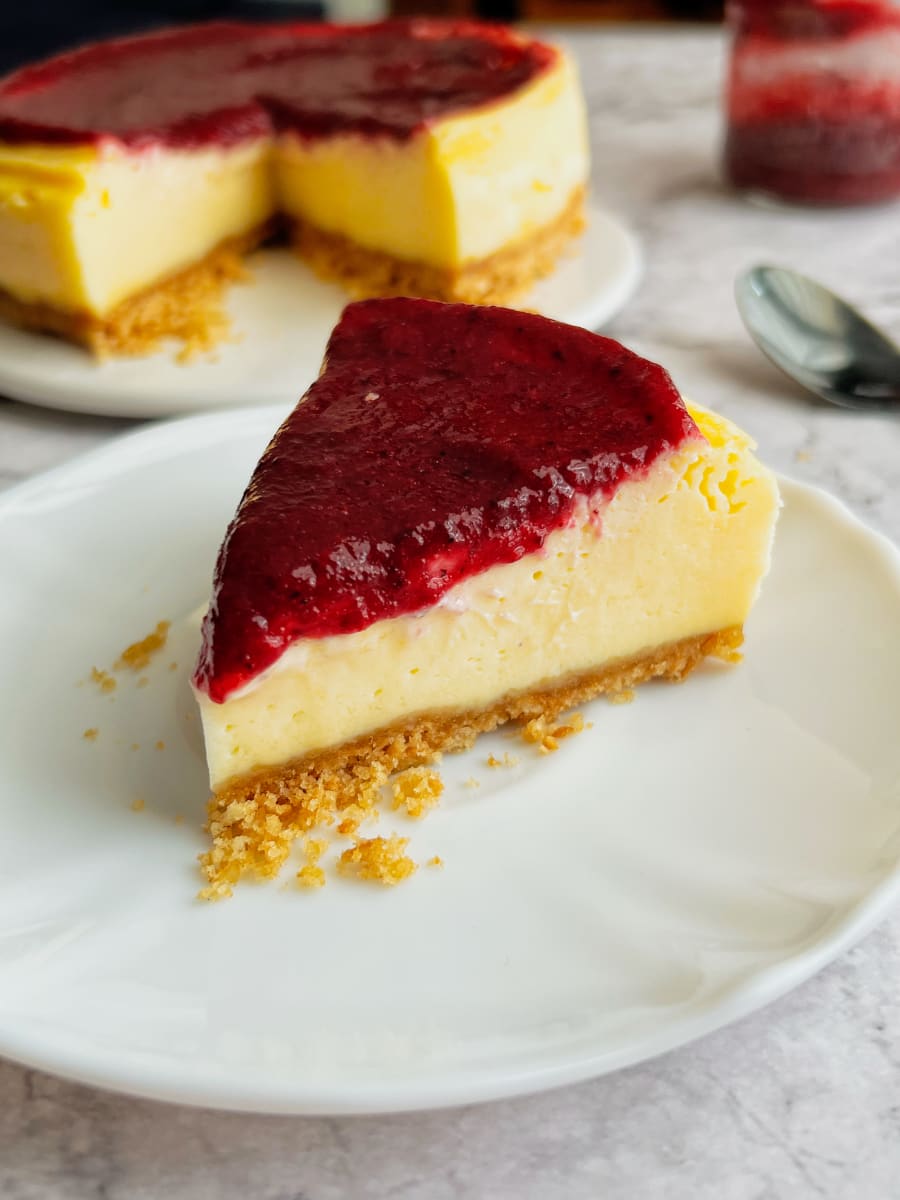 Microwave Yogurt Cheesecake
"Are you craving an uncomplicated and quick dessert? This yogurt cheesecake will be ready in a matter of minutes and contains easy and common ingredients you'll have in your house."
ingredients
8
Difficulty
Easy
Time
20'
Fresh ingredients

egg

butter

Greek yogurt

cream cheese

strawberry jam
Pantry ingredients

cookie

sugar

corn starch
Instructions
1
Crush the cookies in a blender or food processor. Add the melted butter to the cookies and mix. Pour into the base of a microwave-safe mold that is around 6 inches. Set aside.
2
Place all of the cheesecake ingredients into a blender and blend for a few seconds until well mixed.
3
Pour over the cookie base and cook in the microwave on the medium setting (400W) for about 10-12 minutes. It might look thick in the center, but once it cools down it will compact nicely.
4
Drizzle the jam on top and enjoy!
Tips & Tricks
In this recipe we used large eggs.
If you don't have a 6 inch microwave-safe mold you can divide the batter into mugs or cups and cook in 3-5 minute increments.
If you would like to make this sugar-free you can substitute the sugar for the same quantity of erythritol.