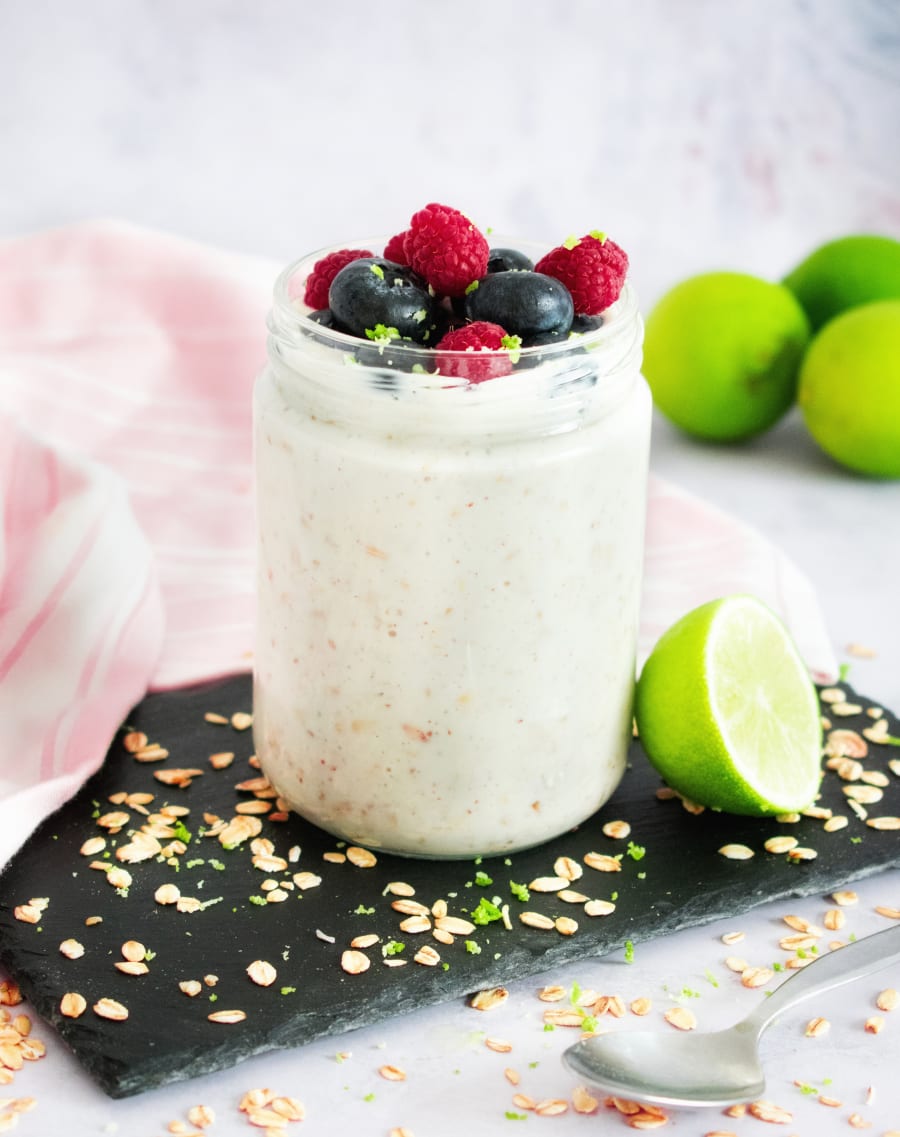 Coconut and Lime Oatmeal
"Don't miss out on this fresh and tropical recipe that is a different and fun way to prepare your oatmeal breakfasts. You're going to love it and you won't have to cook a thing!"
ingredients
7
Difficulty
Easy
Time
10'
Fresh ingredients

plant-based yogurt

plant-based milk

lime

blueberry

raspberry
Pantry ingredients

oats

almond butter
Instructions
1
Mix the oats with your plant-based yogurt, plant-based drink, and almond butter the night before. Place it in the fridge and let it stand all night.
2
In the morning remove it from the fridge and squeeze the lime juice and mix well with the oatmeal. Make sure that the almond butter is also mixed in well.
3
Serve with some blueberries and raspberries on top. You can zest some lime on top as decoration.
Tips & Tricks
You can use a plant-based yogurt with a coconut base to get tropical flavors.
If you need to sweeten it more, accompany it with some raisins to sweeten it in a natural way.
You can use your favorite nut butter.
You may serve the small turnovers with your favorite fruits.